Themed Pet Portrait - Bond
BEST GIFT FOR YOUR FURRY FRIEND
Would you like a portrait of your pet?
Well, we do theme pet portraits and we can promise that your amazing pet would look perfect, immortalized in our designs 😍
A GREAT WALL ART OPTION
We understand that pets are 'not just pets', they are a part of your family. They have celebrated every special occasion and conquered every challenge with you. We ensure you can express the story of your joy with our amazing pet portraits on your wall.
HIGH-QUALITY DIGITAL PRINT WITH FRAME
Our custom pet portraits are printed using high fidelity inks on 256 gsm gallery-quality paper, stretched over a 38mm thick wooden frame.
MULTIPLE THEMES (COSTUMES) TO CHOOSE FROM
Want your dog to sport an astronaut costume or want him to look royal like a king? Now, select the best costume for your dog from the collection of dozens of designs.
Email a photo of your pet and we'll turn them into a one of a kind work of art.
SIZE OPTIONS
HOW IT WORKS
STEP 1. PLACE YOUR ORDER
Choose an outfit for your future masterpiece from the options gallery. 
Select size and frame color.
Upload your Pet Picture by clicking on 'Choose image'.
Click on Add to cart or Buy Now and place your order. 

STEP 2 - WE CREATE THE ART
Our expert designers will create your personalized pet pawtrait with great care and attention.
We'll go through an in-house quality check to ensure your pet's artwork is absolutely perfect.
We then print your one of a kind art masterpiece on 256gsm PRO quality paper.
The printout will be laminated and framed.

STEP 3 - FREE SHIPPING & COD AVAILABLE
Once we have done a final quality check, we'll carefully package up your order and ship it to your doorstep.
You'll receive your parcel as soon as it's available (Orders generally take 6-8 business days.
PHOTO GUIDELINES
The most important part of your order is the quality of the photo you upload. Tips to help you get a great photo for your pet portrait:
High-resolution photo ✔
No camera filters used ✔
Pet is at eye level, facing forward (slightly to the side is best :) ✔
Good quality, not blurry ✔
Part of face cut off ❌
Pet is lying down ❌
Blurry photo ❌
Poor lighting ❌
LIGHTING: The best photos are taken in well lit or natural light settings. Ensure the whole face & neck is visible and not in shadows. Try to avoid bad lighting.
POSE: Take your pet photo at eye level with your pet. Make sure your pet's entire head is in the picture (no ears are out of frame). It works best if your pet is looking directly at the camera or looking away from the camera.
QUALITY: Make sure that your photos are in high resolution and not blurry. Close up photos work best so we can see their unique facial features.
COLOUR: Use color photos to place an order. Make sure your pet's coloring is not distorted in the photos.
PLEASE NOTE

We use the exact photo you upload with your order, during our artwork creation process. So make sure that the angle works well with your chosen portrait template, that the fur colour is true to real life, and that you are overall happy with the photo you upload.
We can remove red-eye, but we can't make your pet's mouth open if it is closed in the photo.
If we receive a photo that doesn't follow our guidelines, we cannot guarantee that the final edit will come out as you want it to.
We cannot offer replacements in these cases, so take your time to take a good photo.
View full details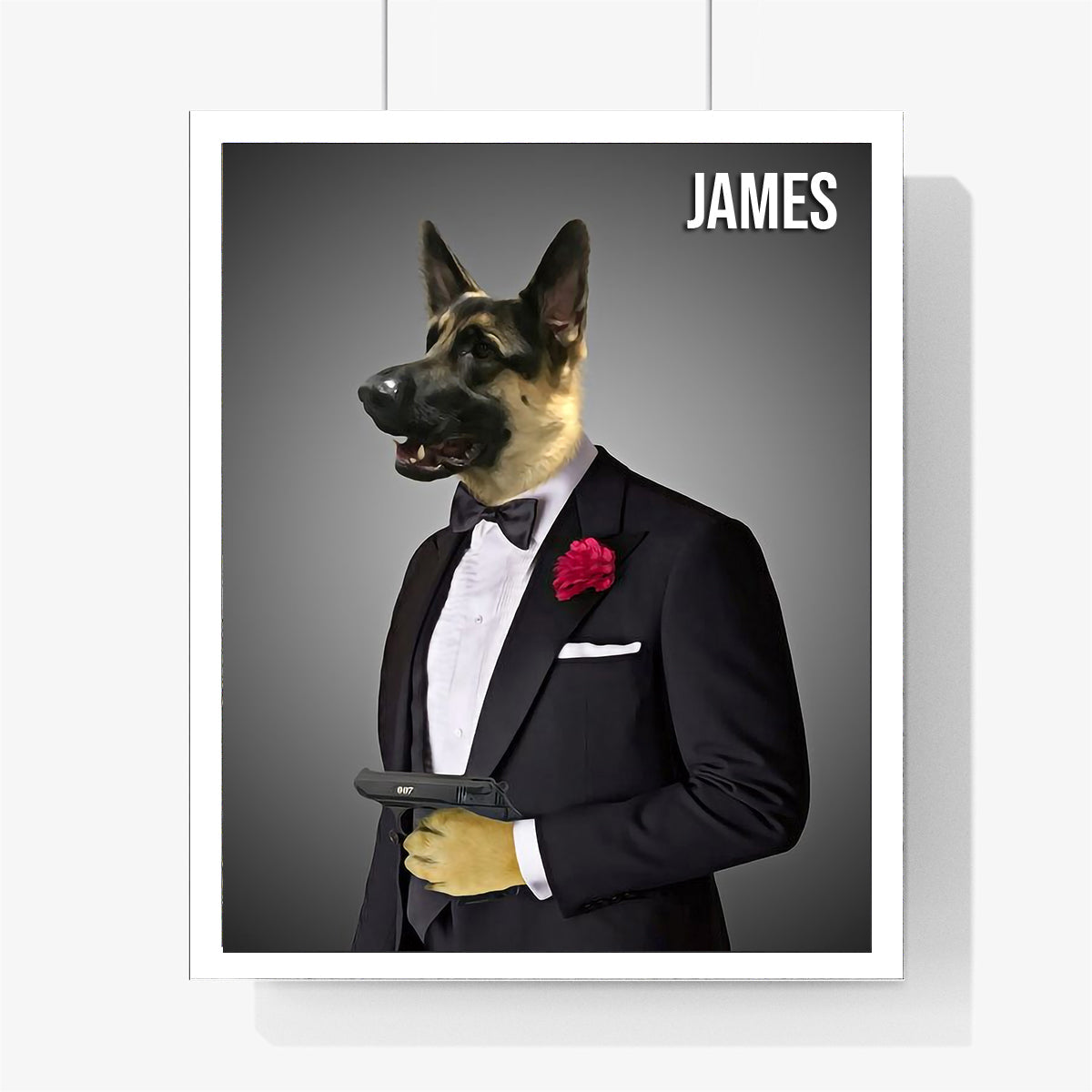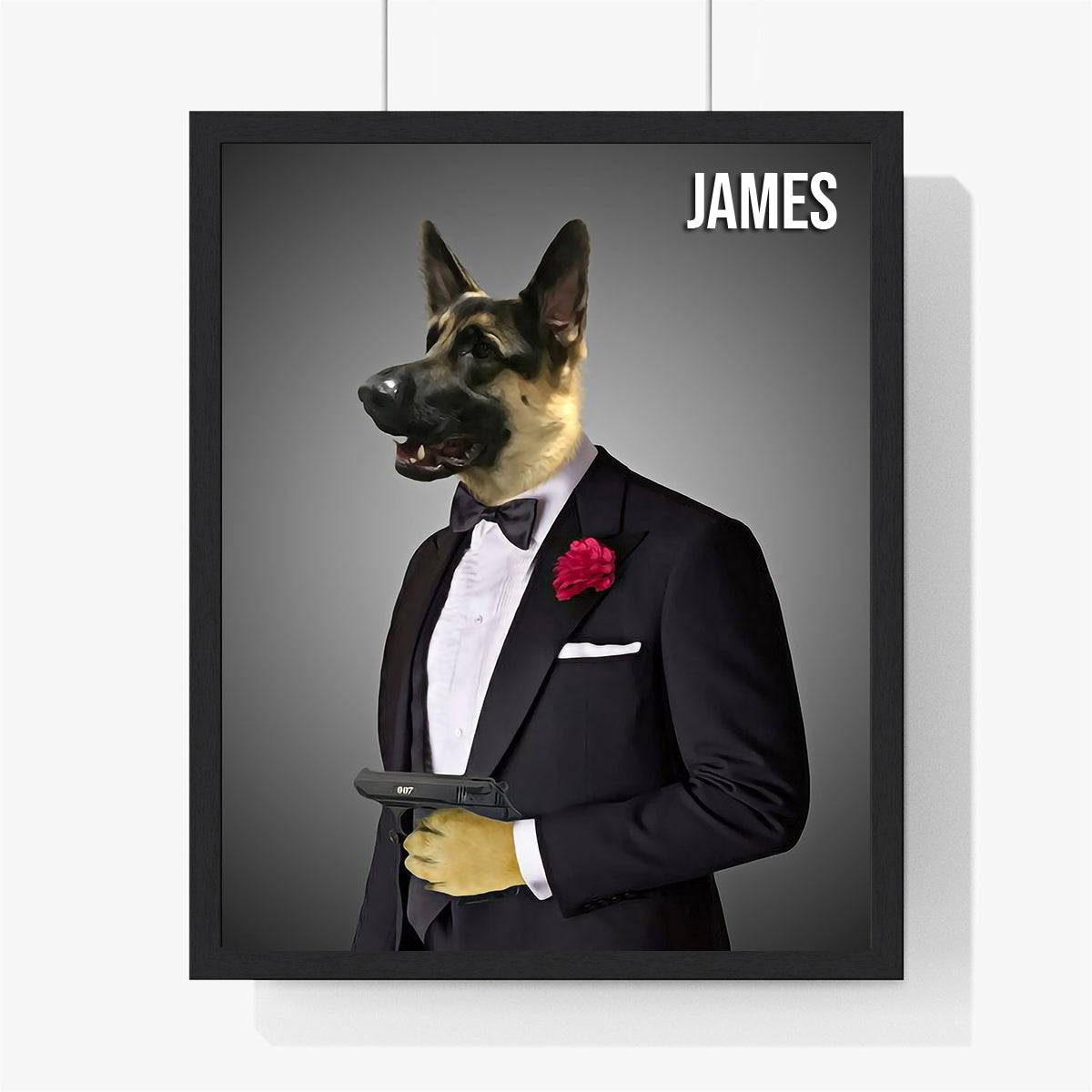 Themed Pet Portrait - Bond