Slow Feeding Silicon Lick Mat for Dogs Cat- Food-Grade Silicone
Just 13 left. Order soon!
About this item
BENEFITS: Reducing the anxiety and smoothen the mood. Studies show repetitive licking increases endorphins, which in turn calms your pet helping improve dog's anxiety. Also a great way to distract the dog's attention when they are doing nail clipping and bathing.

CLEAN THE TONGUE AND FRESH BREATH: The licking mat comes with 3 kinds of pattern, which are not just used for serving food, but also a great way of cleaning the tongue during the enjoyable licking time. Let your dog keep a fresh breath by licking the mat.

SAFE AND DURABLE MATERIAL: Made of food grade silicone material, which is food-safe and totally safe for your cute pet. BPA free, and strong flexibility. Easy to clean and top rack dishwasher safe.

ANTI-SLIP SUCTION CUP DESIGN: At the bottom, there are cups for fixing the licking mat on the floor or any smooth surface, making it more convenient for dog to lick.

EASY TO CLEAN AND USE: Paste the dog lick pad on the bathtub, counter or any smooth surface, using the provided spatula apply peanut butter or pet snacks on the dog peanut butter lick pad. Works with all manner of treats and foods, ranging from yogurt, peanut butter and spreadable treats, raw, wet, dry and liquid foods, etc.
View full details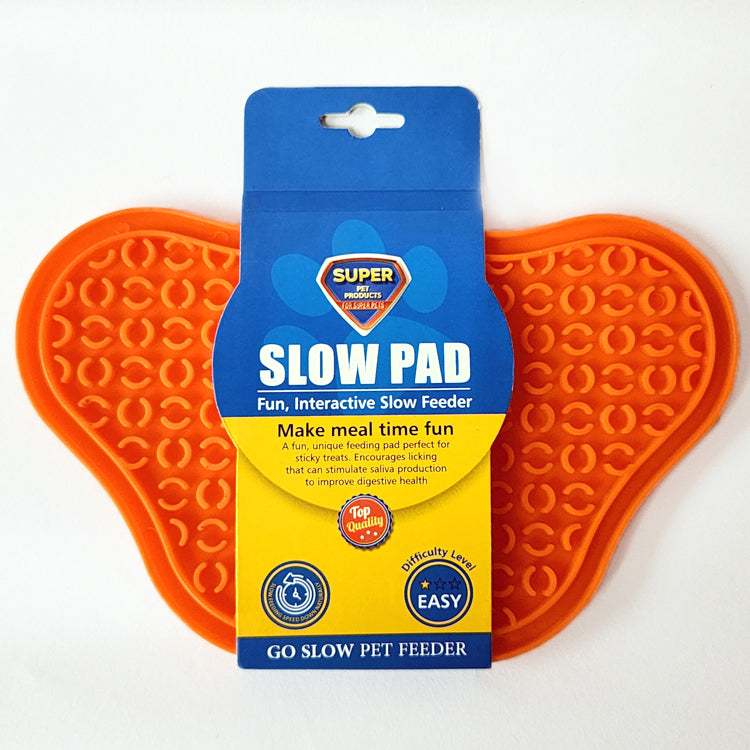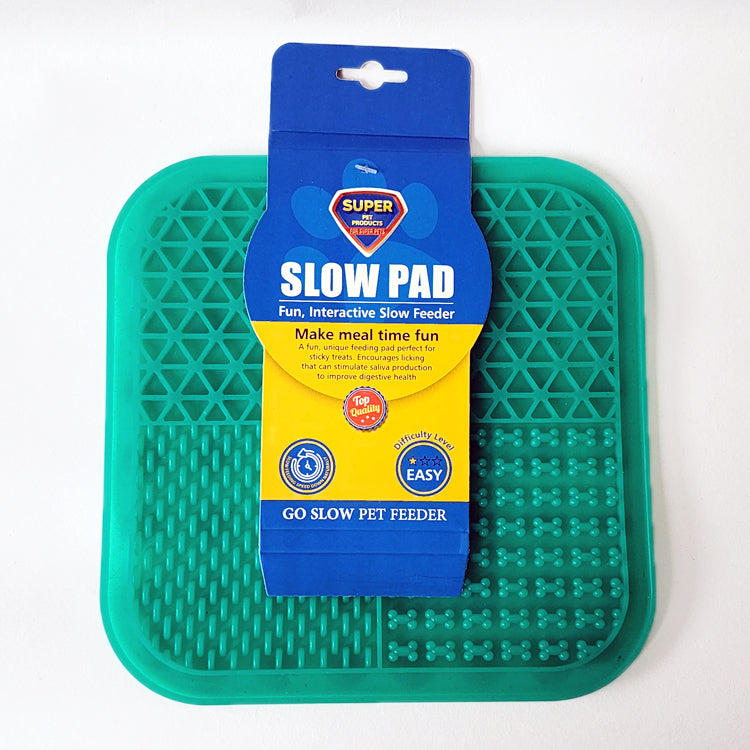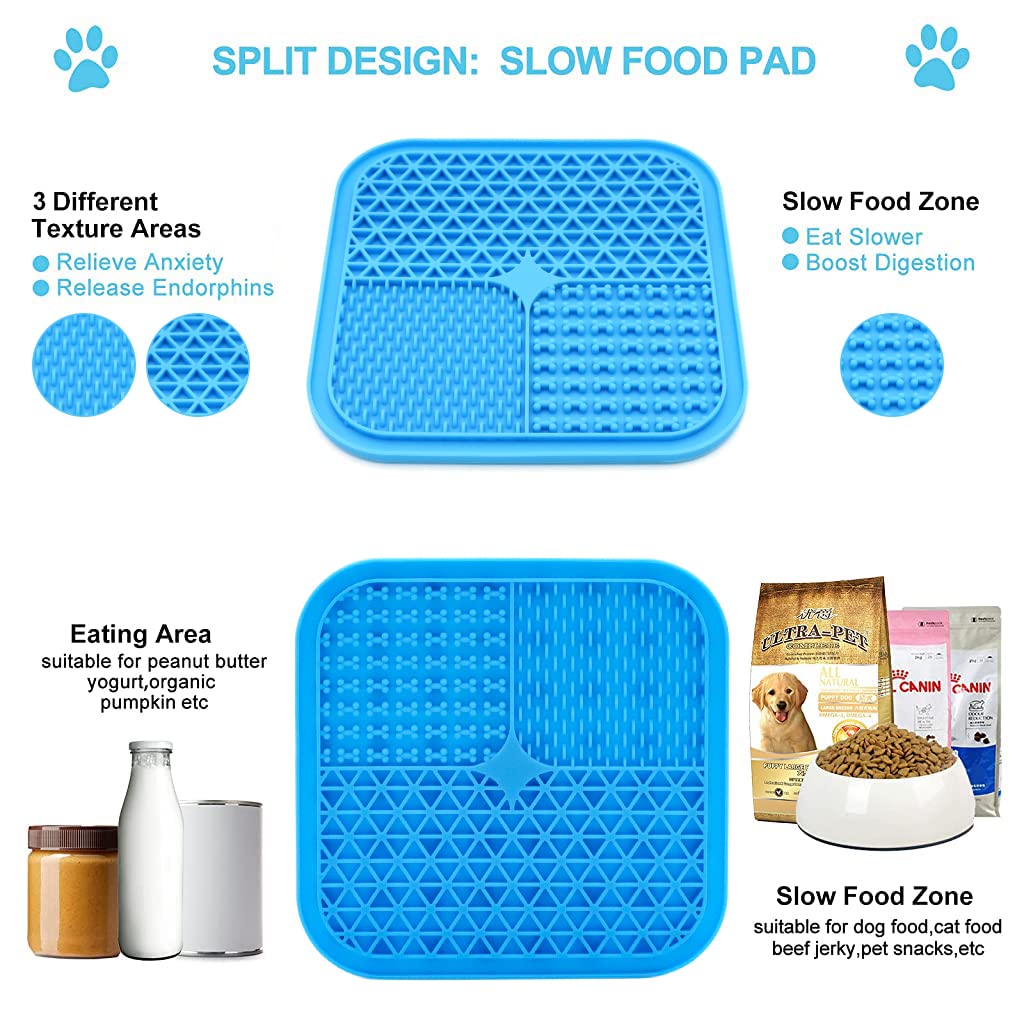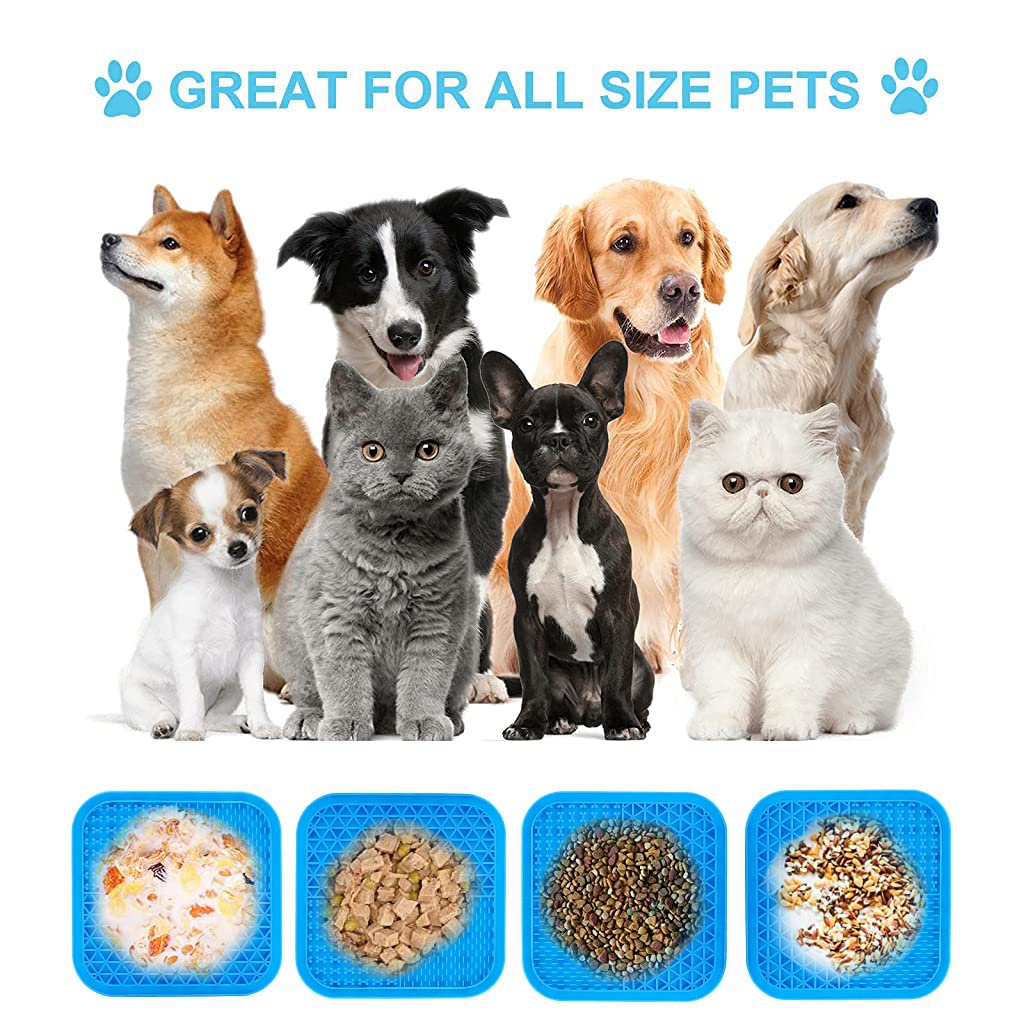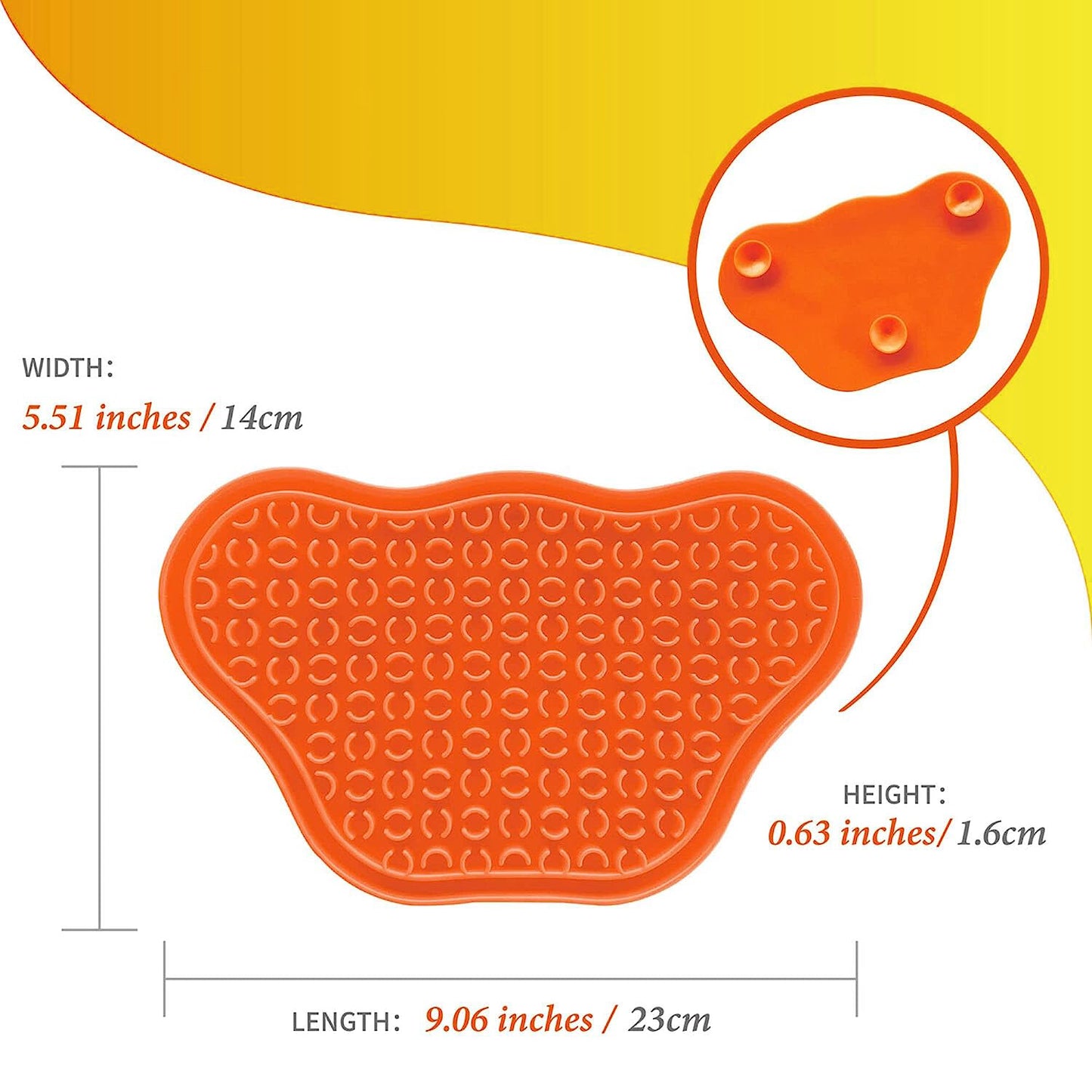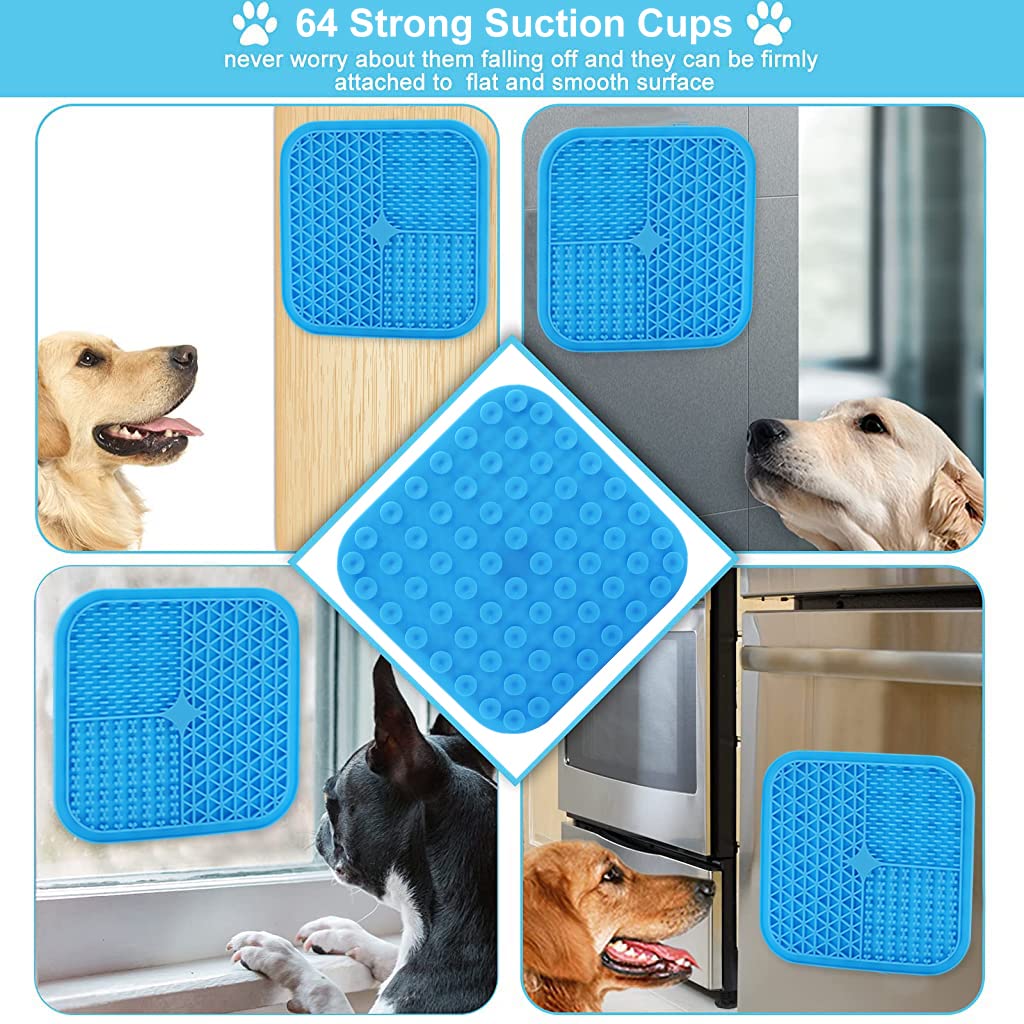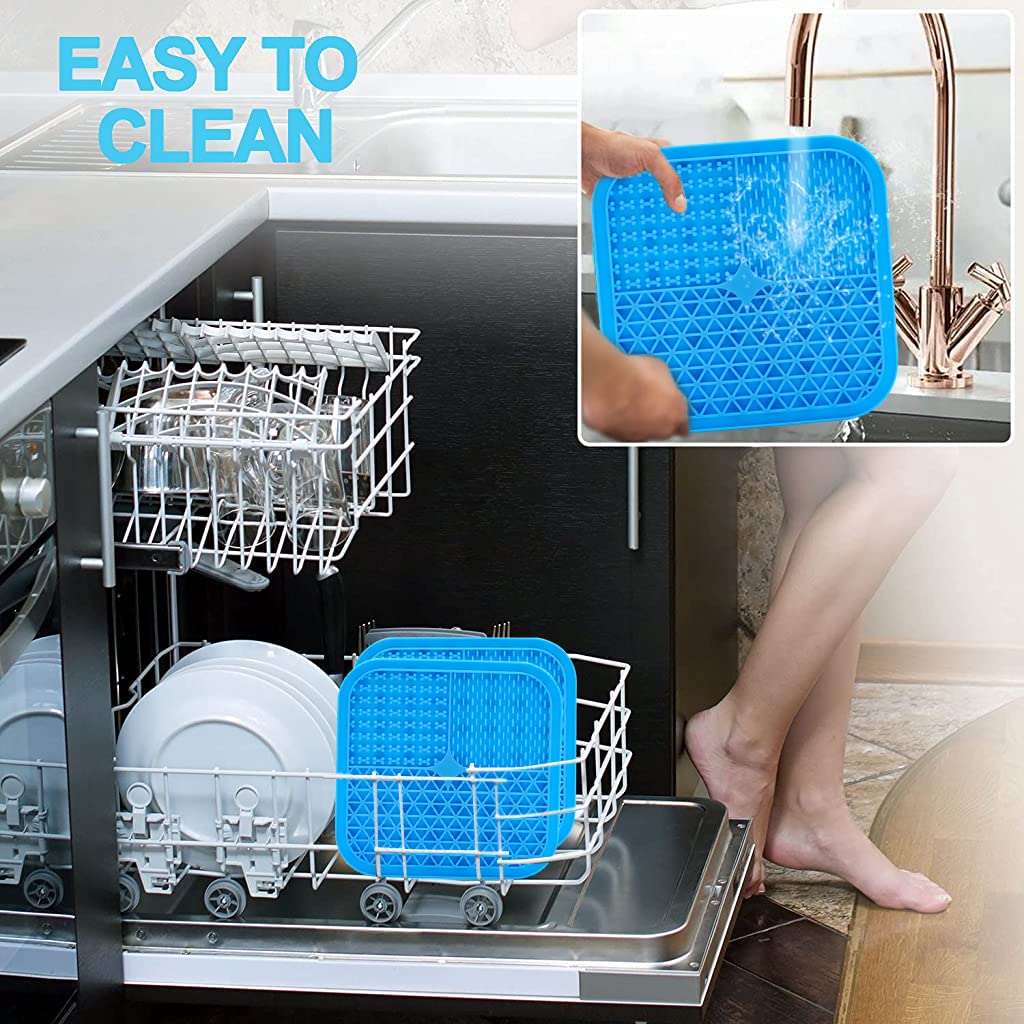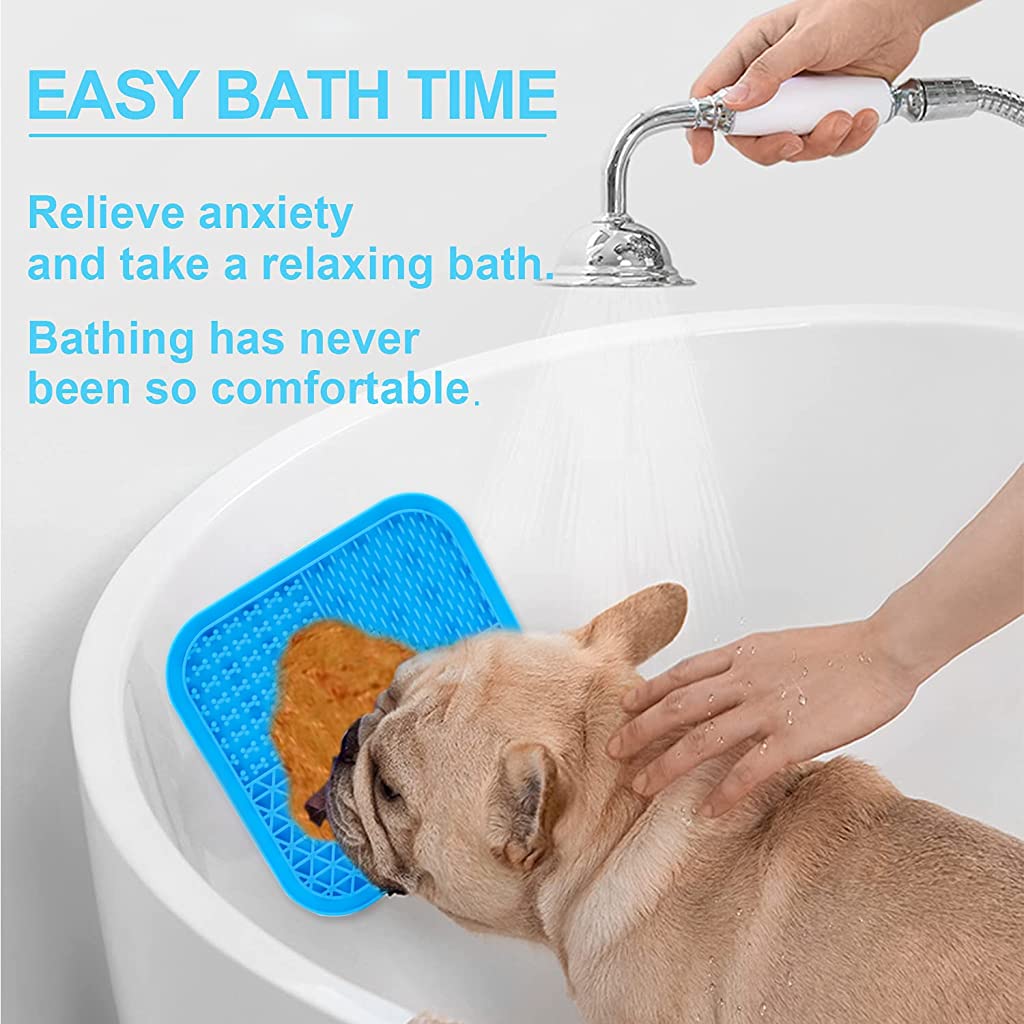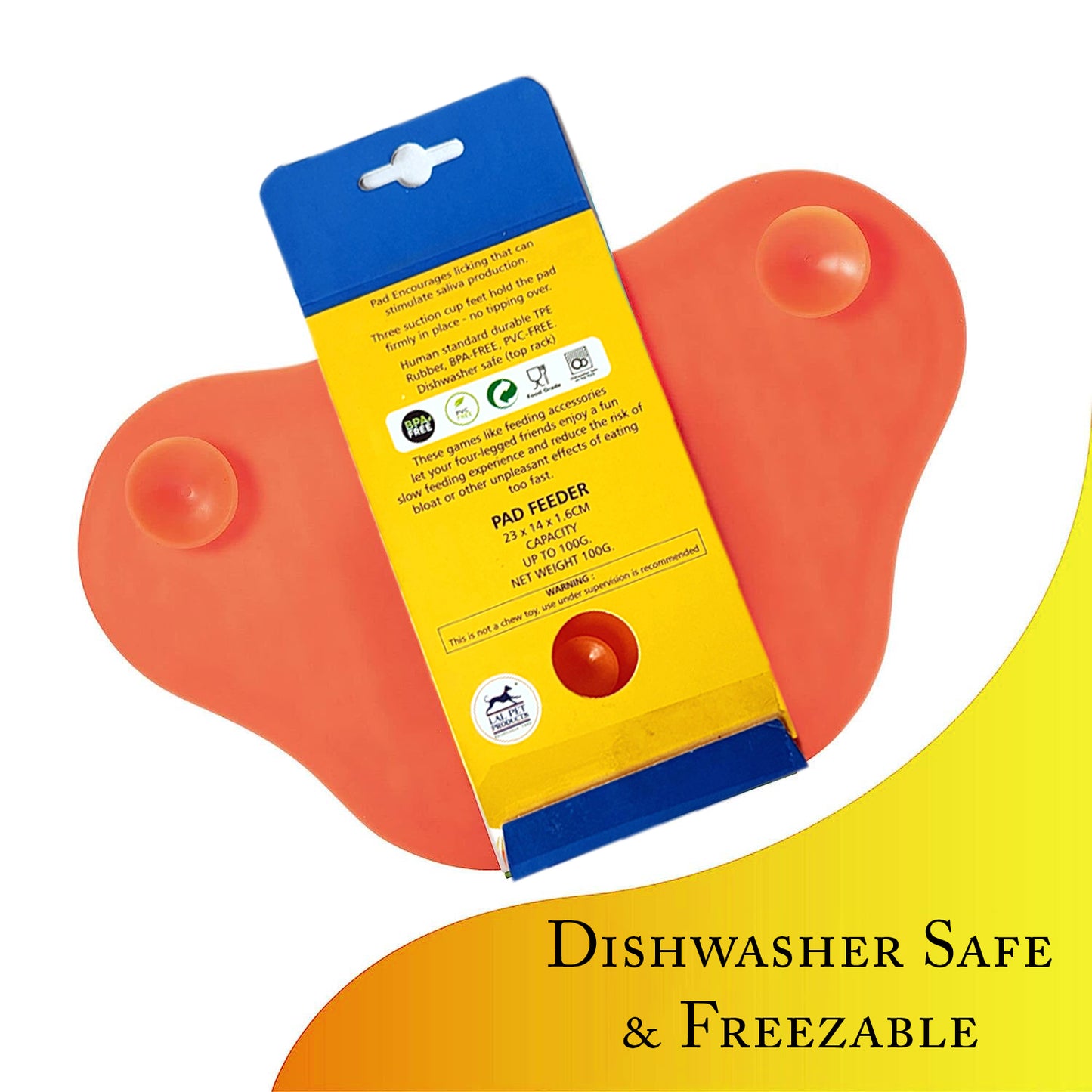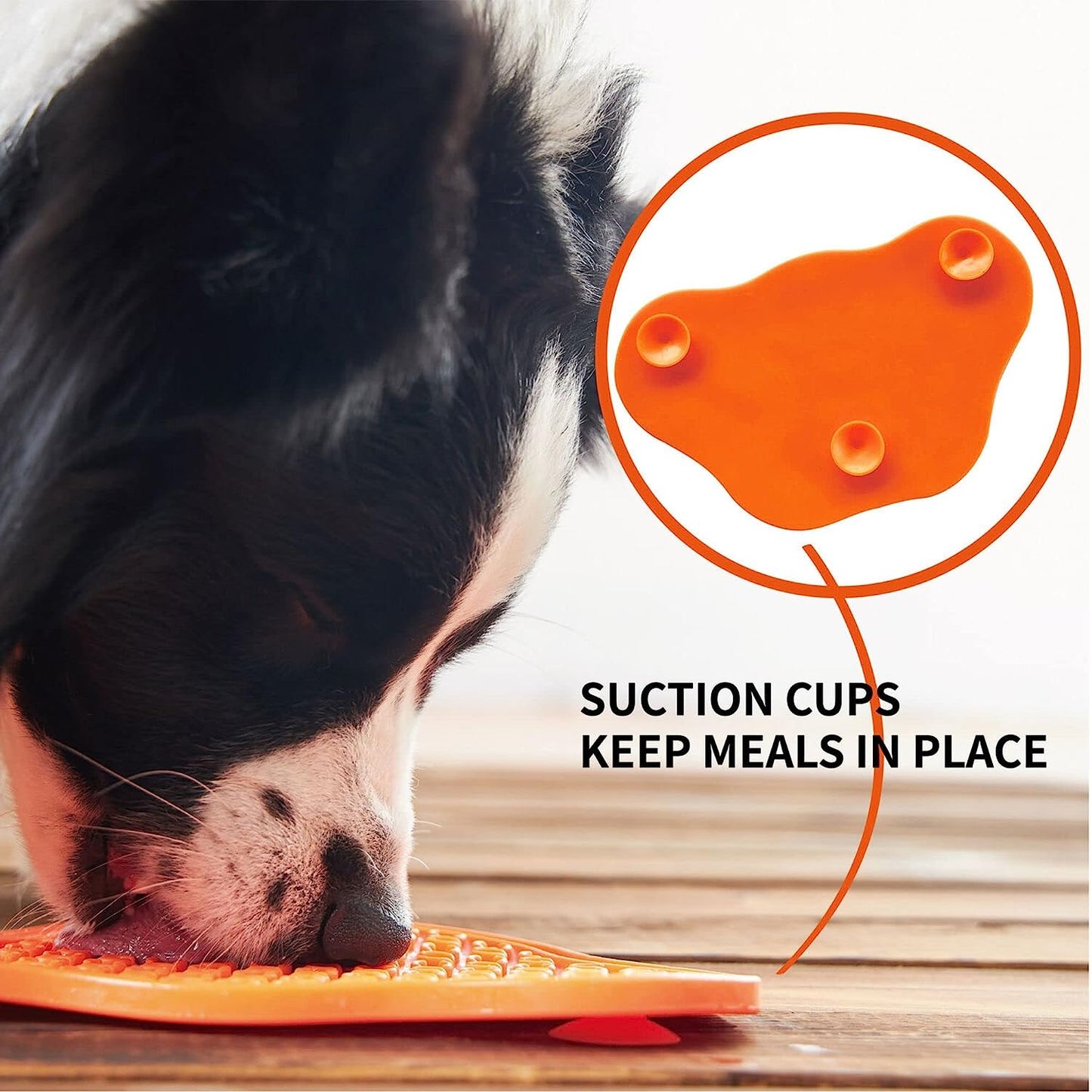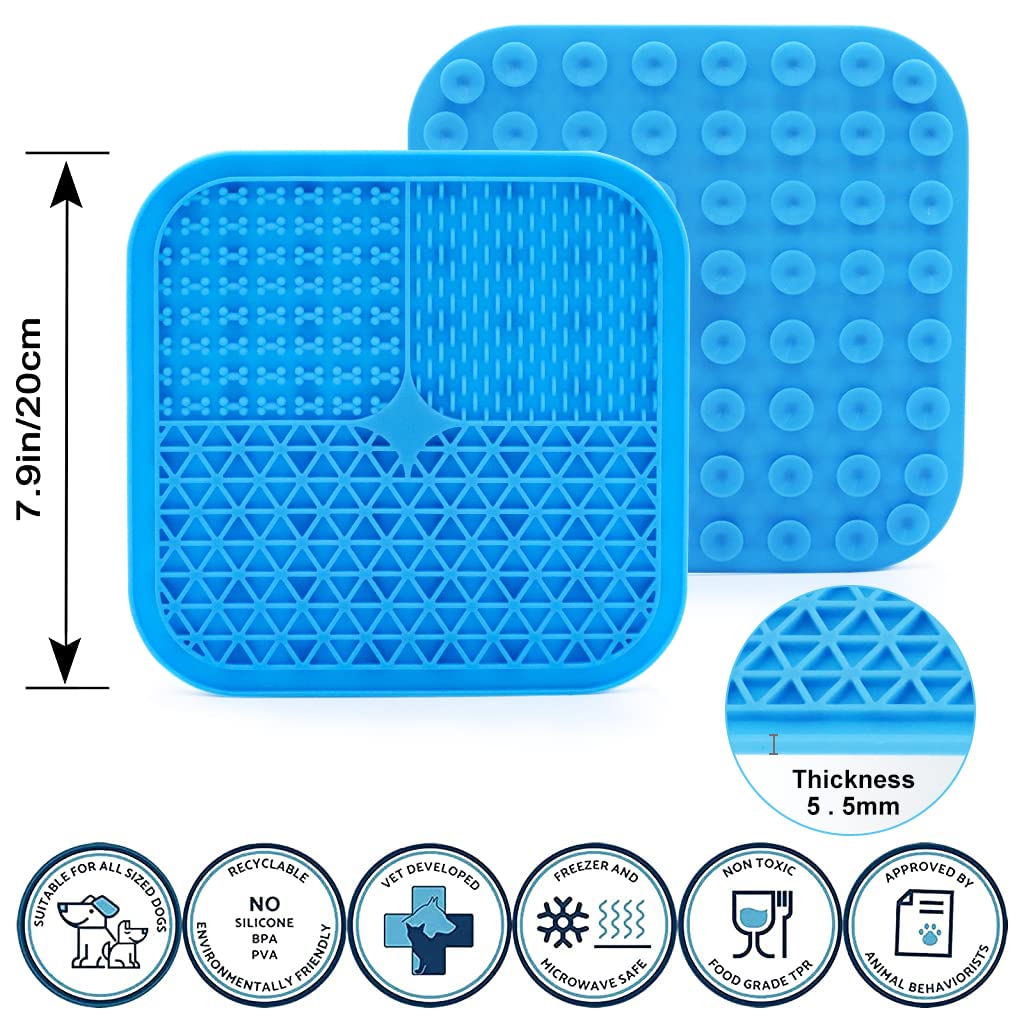 Slow Feeding Silicon Lick Mat for Dogs Cat- Food-Grade Silicone