Pet Perfume/Cologne Natural Flowers
LEAVE YOUR PET SMELLING FANTASTIC – Our Super Dog Perfume/Cologne is the foremost choice of pet owners to ensure that their furry friend never smells bad! This pet fragrance spray instantly controls stinky, smelly pet odors caused by being wet, musky, musty and outside in the yard or playing with other pets.

FRESH SCENT WITH GOODNESS OF NATURE - The offered Pet Spray is the ultimate pet pamper as a few spritzes will have your beloved fur companion smelling like they just came from the grooming spa. Good riddance to stinky, strong, smelly pet odor, all thanks to a natural combination of variety of flowers.

VET AND GROOMER RECOMMENDED: This pet cologne spray offers a safe, professional, quality-centric option for dogs, cats, puppies, and kittens of all ages with normal or sensitive skin. It's suited for all types of fur. Use as a part of a complete grooming routine to maintain a pleasing pet smell in between baths.

LEAVE COAT SILKY SOFT: It also contains natural conditioners giving it the added benefit of detangling and conditioning your pet's fur. It won't leave a residue or sticky mess as some lesser quality products do. Simply spray and brush to reveal a great smelling and softer coat.

SAFE AND SECURE - Our formula is safe, non-toxic and does not affect flea and tick treatments. Hold bottle 6 to 8 inches from the coat and spritz your pet lightly using short bursts. Spritz from the back of the head to tail. For best results, brush afterward to evenly disperse product through the coat.
View full details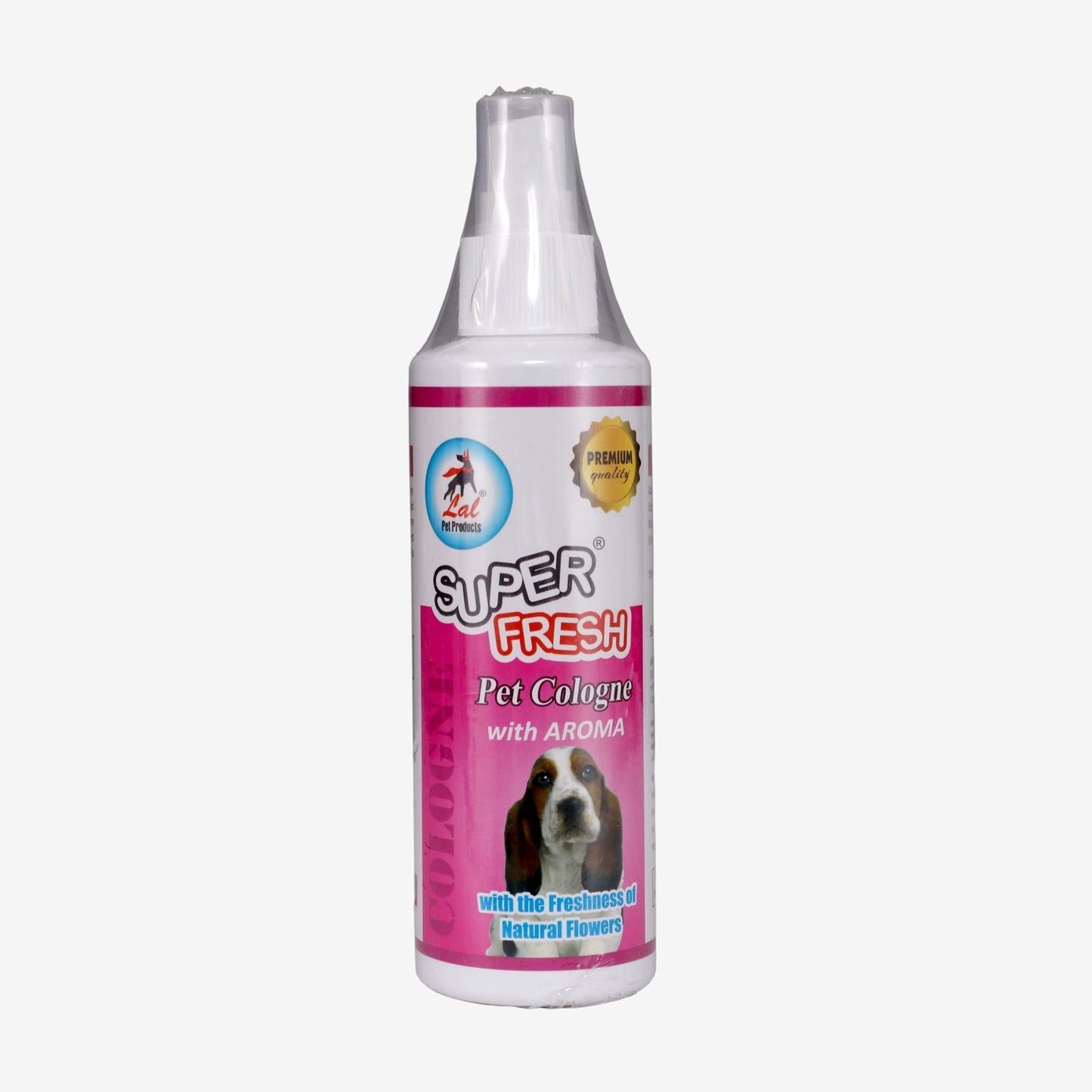 Pet Perfume/Cologne Natural Flowers