Personalized Dog Collar - BLUE

SIZE CHART


ADJUSTABLE LENGTH
Huge adjustment span allows you to increase the circumference as per your dog's neck size.
BUCKLE LOCK
Now don't worry about Loop and pic on the collar. With our fine quality buckle lock, just lock and unlock in a jiffy.
VELCRO TAGS
Dirty Collar? No problem! Just detach the name tags and wash the collar. Once clean, simply attach the name tag back and you are DONE!
FINE QUALITY 
Both Collar and Leash are made up of super fine Nylon which is durable & lightweight. Buckle and Rings are steel made and are tough for outdoor walks.
MULTI COLOR & SIZE AVAILABLE

Personalized Collar and Leash combo is available in 6 colors and 3 sizes thus, providing multiple options to choose from. 
INDIHOPSHOP TRUST
We truly believe in making a top-quality product, and this is the reason, we are loved by more than 18,000 customers. The small Indihopshop logo on the product is a small effort in communicating how much we love our customers and their dogs ❤️ 
View full details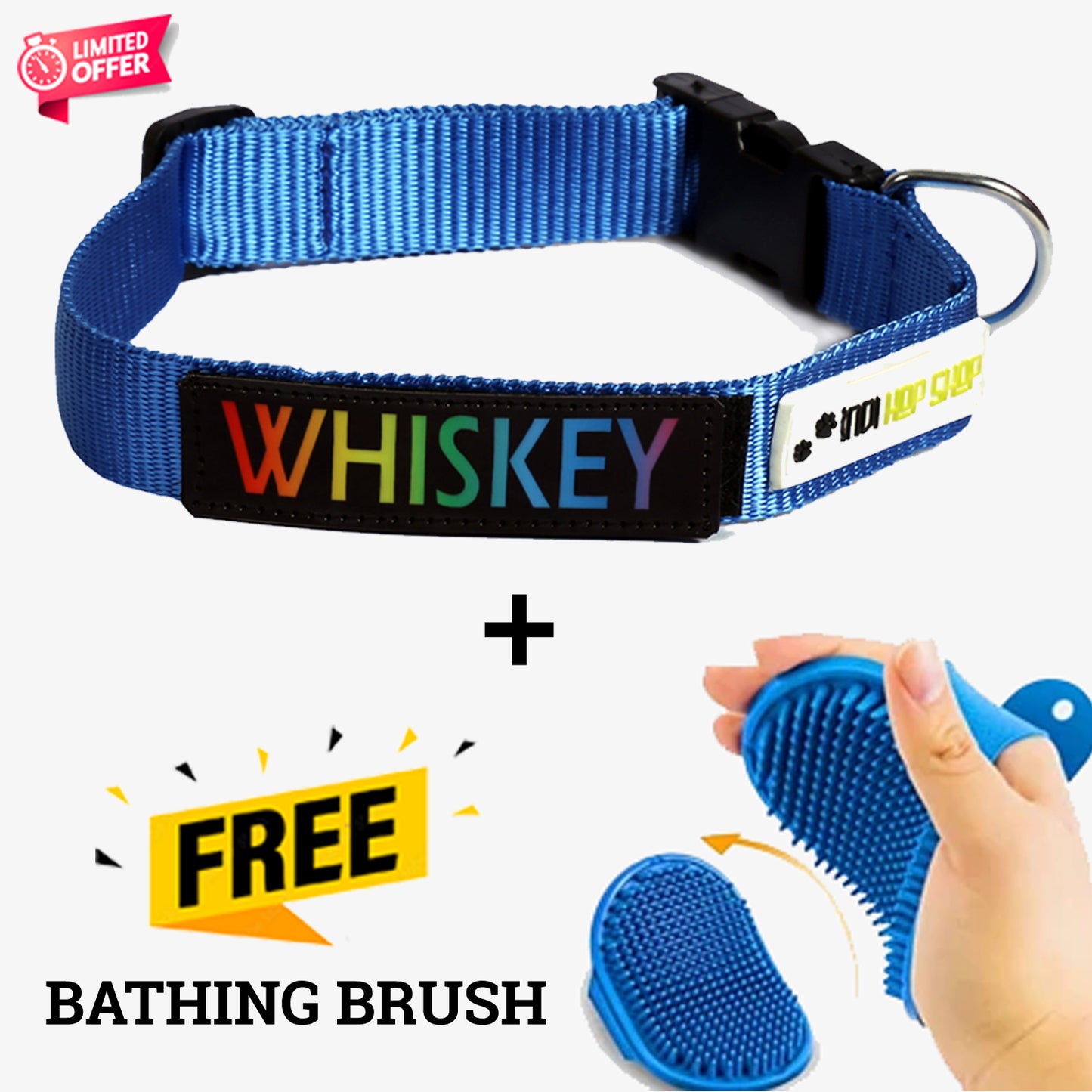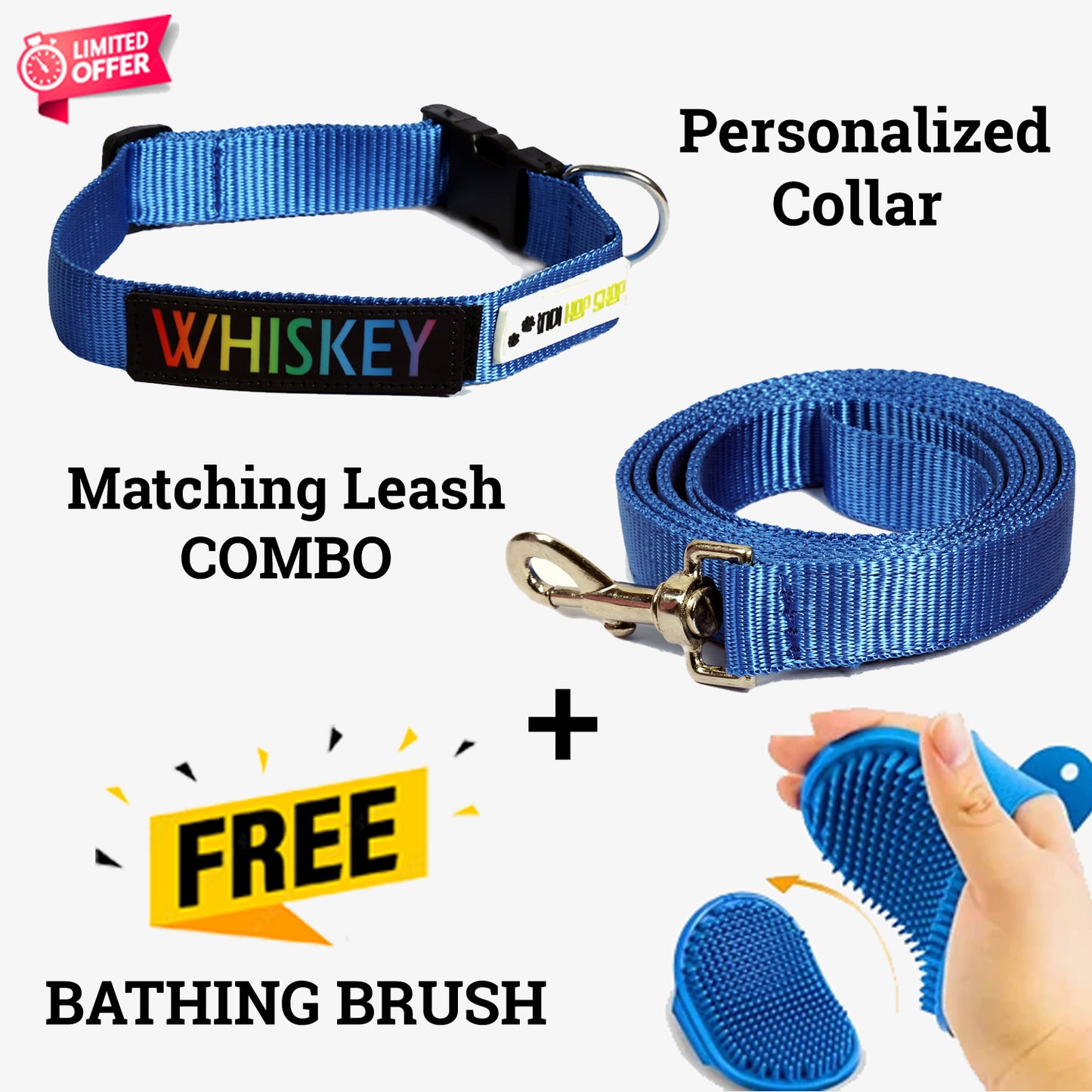 Personalized Dog Collar - BLUE