INDIHOPSHOP PRO Harness - Reflective | No-Choke | Adjustable
 KEY FEATURES
Indihopshop PRO harness is made with best in class features which makes harness sturdy, easy to use and safe for your dog.

PREMIUM QUALITY

Indihopshop Pro Harness is made up of high-quality fabric which is soft and durable at the same time. Get best of both the worlds for your furry friend. 
 NO MORE PULLING/CHOKING
With it's ergonomic design, pulling pressure is evenly distributed to the dog's body instead of the neck, providing you effortless control and comfort while walking your dog. The result? Less pulling, less choking, less coughing.


REFLECTIVE - GLOWS IN DARK
Safe locks and reflective strips and threads keeps the dog well put and provides better visibility during nighttime
ADJUSTABLE LENGTH
Adjustable chest and Neck straps, a quick release buckle provides your best friend a custom fit and also makes it easier to put on and off. 
BUCKLE WITH SAFETY LOCK
PRO Harness comes with safety lock buckle which ensures that the straps are locked in properly and your dog never gets out of the harness.
BEST IN CLASS 
Our intelligent design makes Indihopshop PRO Harness better than others.
WEARING INSTRUCTIONS
 Its so simple. Slide the harness over head, clasp both the buckles, adjust the straps as per the fit and you are good to go!
INDIHOPSHOP TRUST
We truly believe in making a top-quality product, and this is the reason, we are loved by more than 18,000 customers. The small Indihopshop logo on the product is a small effort in communicating how much we love our customers and their dogs ❤️ 


View full details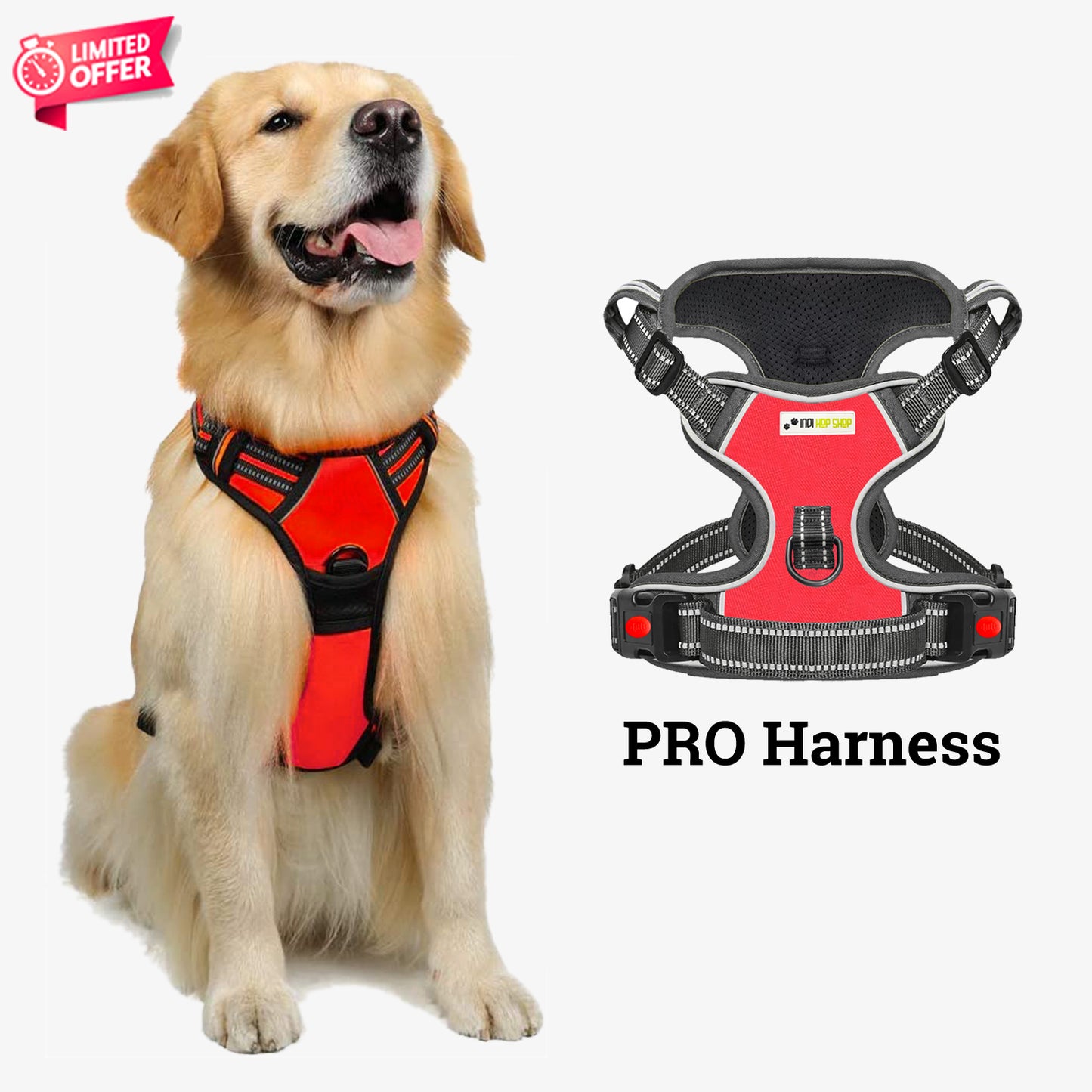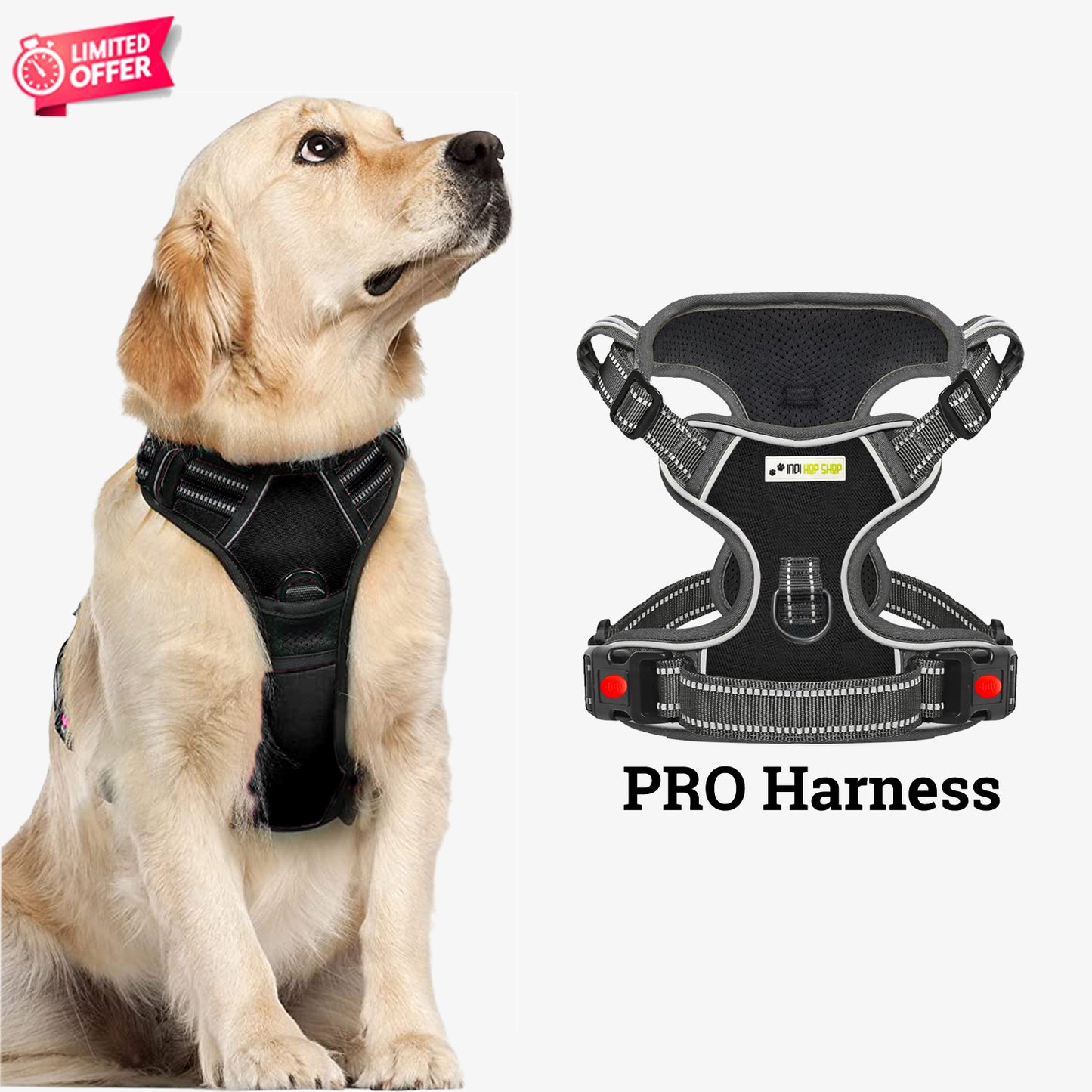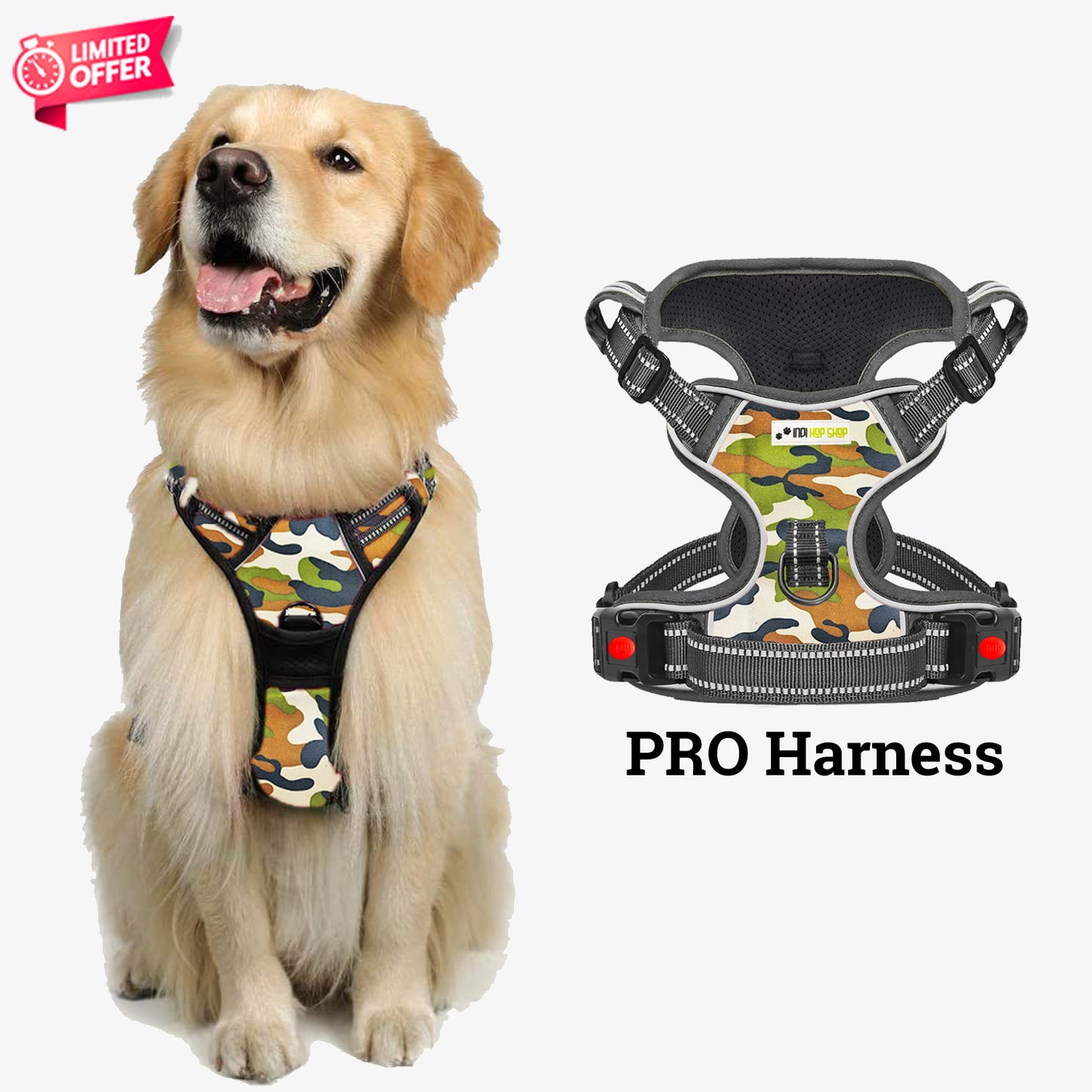 INDIHOPSHOP PRO Harness - Reflective | No-Choke | Adjustable