IndiHopShop Natural Canine Mouth Wash for Pet Dogs & Cats Breath Freshner Oral Dental Care Spray
Just 12 left. Order soon!
About this item
Petlogix Canine Mouth Wash is a spray type of pet Oral Freshener and it is an effective cleaning solution to eliminate mouth odors to help your pet's breath odor fresh, while also supporting their periodontal health.

This oral spray features Peppermint to provide a long-lasting clean sensation that freshens breathe delivers additional freshening from foul odors caused by excess bacteria.

Quick and easy solution to eliminate your pet's bad breath. With our unique formula, you can reduce your dog's foul mouth odor caused by bad bacteria with ease with our Dental Care Spray.

To support your dog's oral hygiene, this spray contains Ginger, which may help reduce plaque buildup to give teeth a clean and healthy appearance for dogs of all ages, breeds, and sizes.

It also includes Papaya, an herb with compounds that promote better breath and proper digestive function to support your canine's gut health.
View full details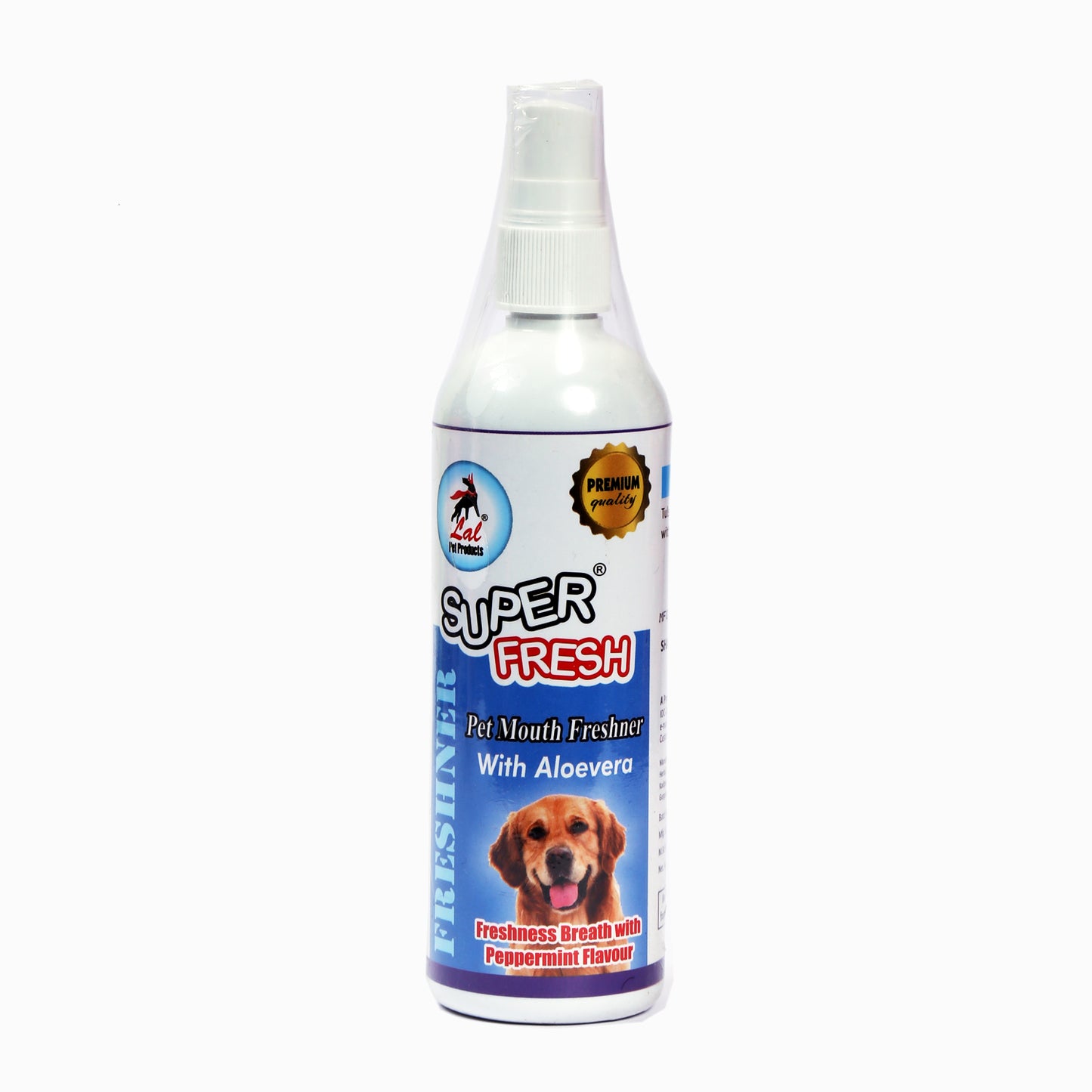 IndiHopShop Natural Canine Mouth Wash for Pet Dogs & Cats Breath Freshner Oral Dental Care Spray