Super Per GOOD BOY Bone Toy
Just 20 left. Order soon!
About this item
IndiHopShop rubber chew bone dog toy is made with durable, non-toxic natural rubber, suitable for all dog breeds. This rubber toy is super flexible, durable and stay long last which makes you pets busy and entertained for hours.

This rubber chew bone toys helps in dental cleaning, prevents tartar and plaque buildup, clean up dirt hidden in dogs teeth. Texture on the bone adds interest for pets and massages their gums. It maintains healthy growth of teeth and gums.

Ultra playful toy to keep your pets busy, reduces anxiety and stops them from chewing on your furniture and personal belongings. Dog rubber bone toy help teething of dogs during their teething period and satisfies their cravings for chewing.

This chewing bone is 5 Inch long and as a safer alternative to real bones. Easy to clean and recommended to wash once a week.

IndiHopShop Dog bone toys can be used for both indoor or outdoor playing and training; Suitable for small dog breeds.
View full details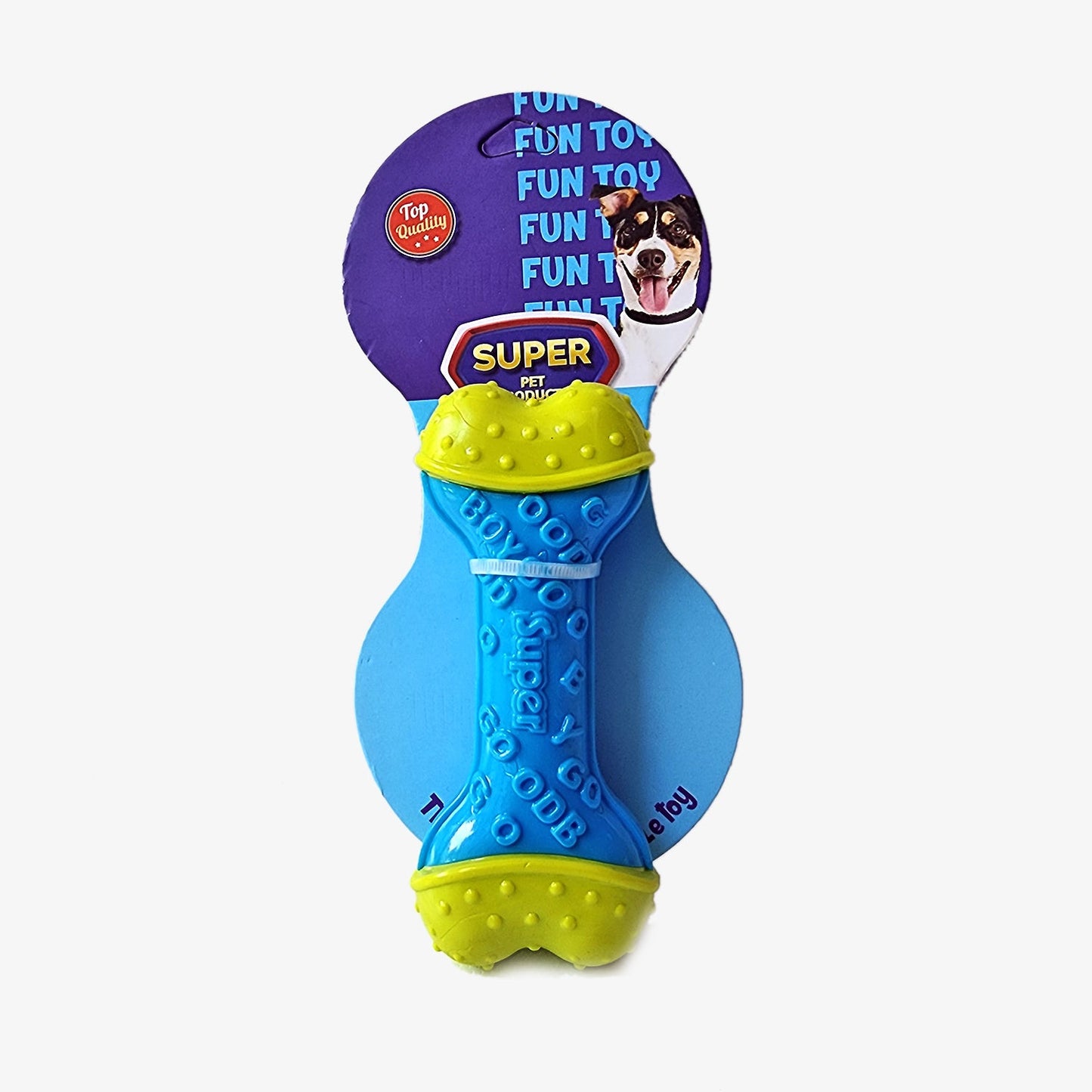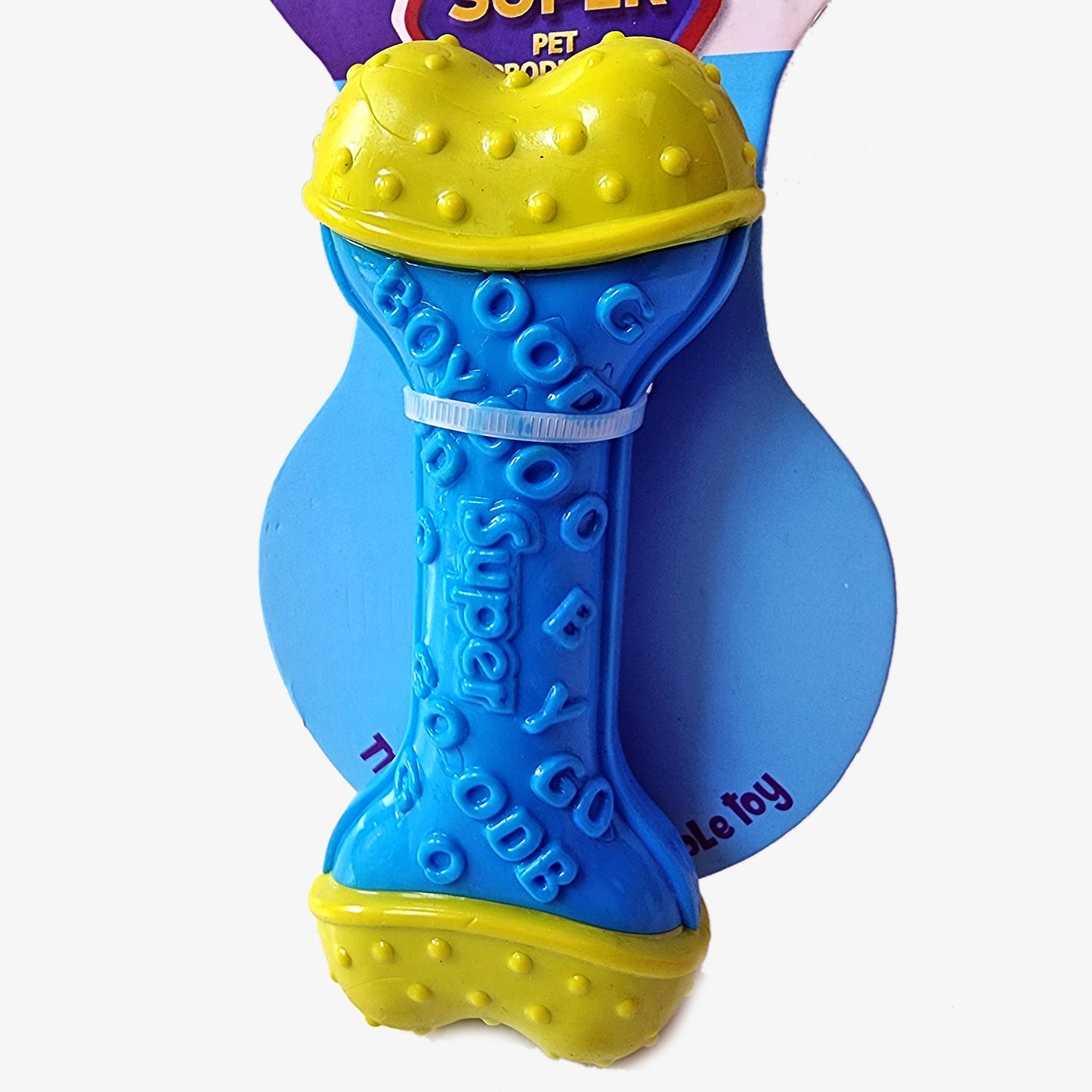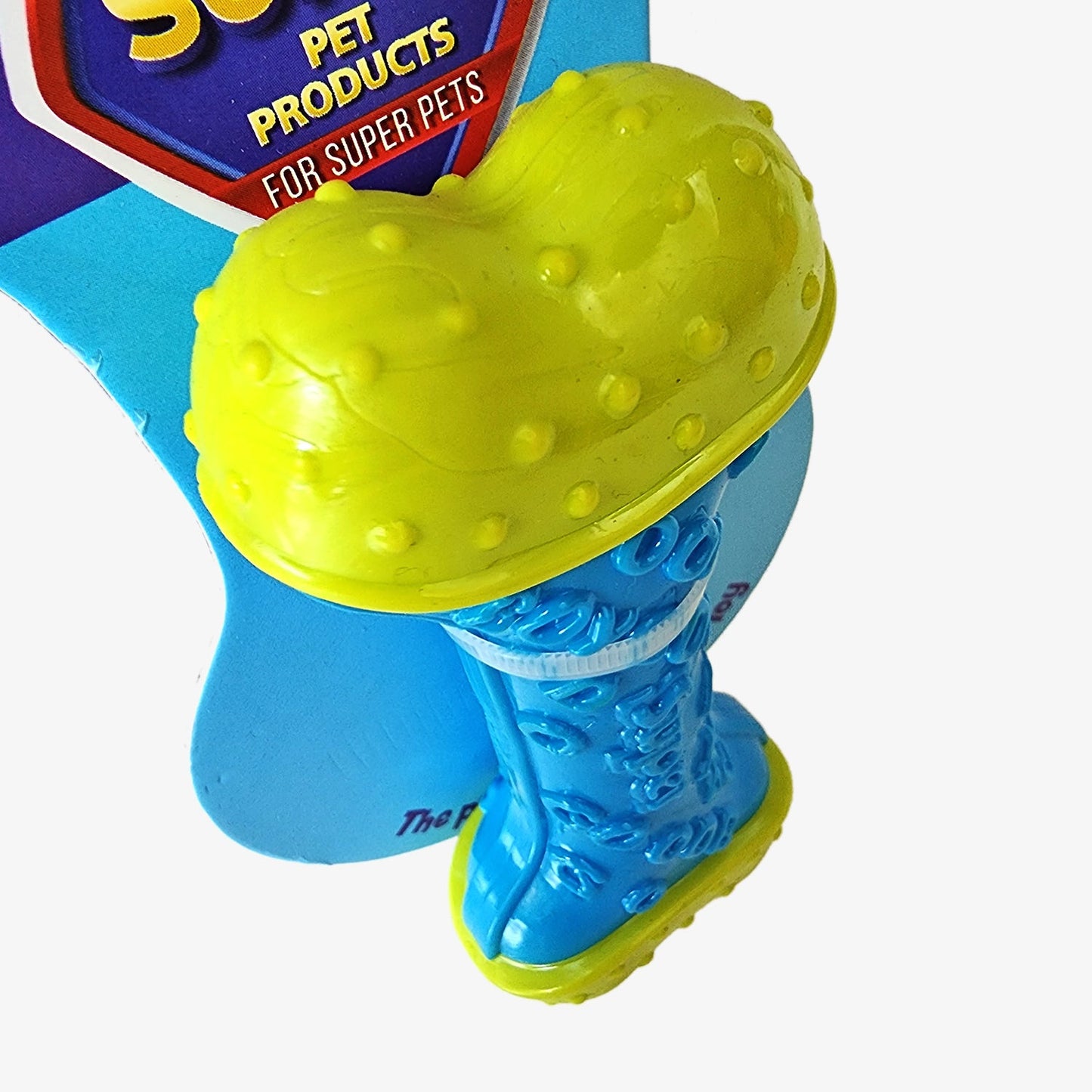 Super Per GOOD BOY Bone Toy