IndiHopShop Dog Toying Brushing Stick Natural Rubber Massager
Just 16 left. Order soon!
About this item
✓ THE MOST EFFECTIVE DOG TOOTHBRUSH: IndiHopShop Dog toothbrush has bristles on all sides. Provide 360 degrees cleaning experience. You can squeeze the dog toothpaste into the top hole and the toothpaste will flow out of the 6 holes, which will help your pet to clean the teeth deeply.

✓ SIMPLE AND EFFECTIVE: Rigid bristles helps to grind away plaque, can be inserted toothpaste easily. Paw base can be hold on the ground steady and allow dogs easy holding so that can encourage the dog chewing.

✓ SAFE DURABIE MATERIAL:The dog toothbrush stick is made of the latest natural rubber, which is non-toxic and eco-friendly, And It has been upgraded recently more durable which will not be destroyed easily.

✓ FRESH MINT FLAVOR: The dog's toothbrush is made of natural rubber, The interior is filled with a sweet mint flavor that can attract your dog to chew it. At the same time, the dog's toothbrush stick will clean the teeth so that your pet will into brushing teeth from now on.

✓ PROFESSIONAL DOG TOOTHBRUSH:Plaque and tartar buildup can lead to infection, and that could mean bacteria leeching into your dog's body. You don't have much time to clean the dog's teeth? The dog teeth cleaning toys stick is designed to help keep dogs teeth clean between brushings.
View full details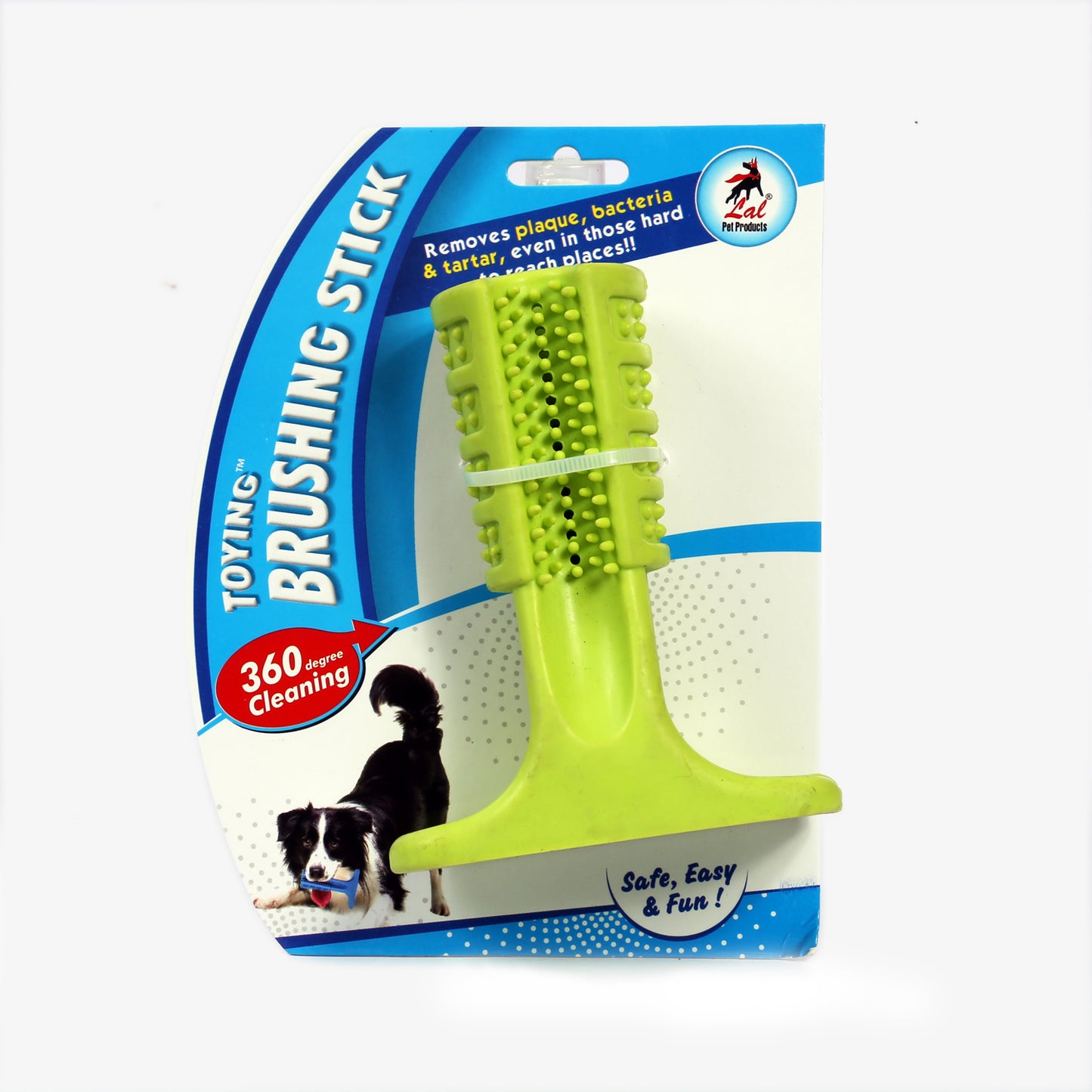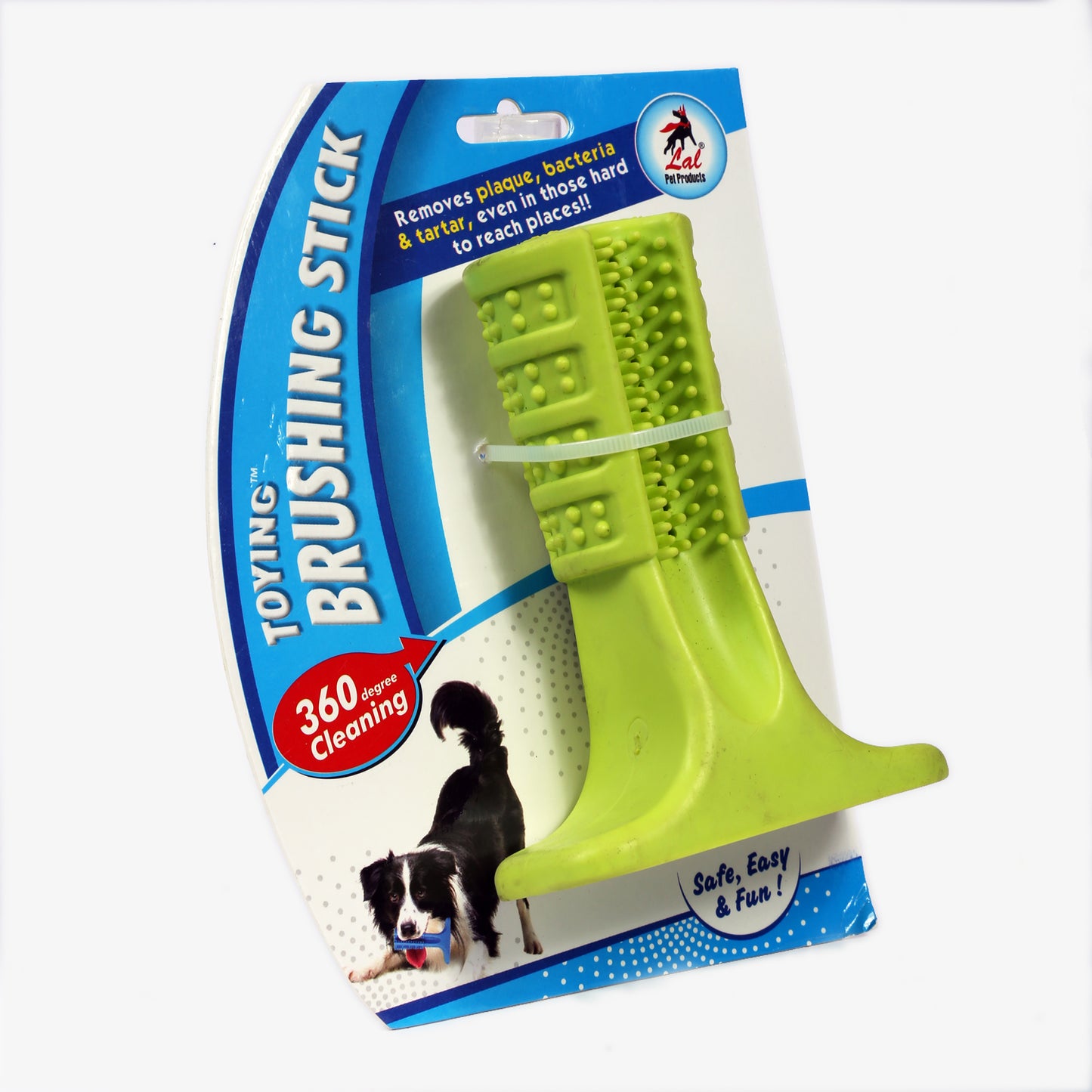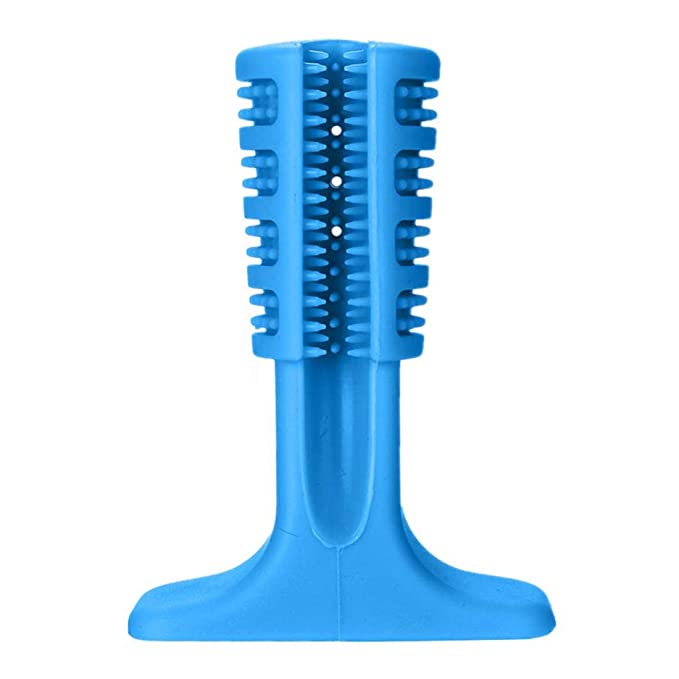 IndiHopShop Dog Toying Brushing Stick Natural Rubber Massager