IndiHopShop Dog Boots | Anti-Skid | Camouflage Color for LARGE Breeds
Just 16 left. Order soon!
Size - Large Breeds
Color - Camouflage Jungle Print
Soft lining & lightweight design: The comfortable lining is good for wound healing, and the soft fabric is more comfortable to wear. These dog shoes are light and soft, and will not hurt the dog's paws. The lightweight design prevents the dog shoes from falling off the dog paw easily.
Materials: High-quality fabrics. Dog shoes are washable but not waterproof. It can prevent the dog's paw from being frozen in cold weather, and it can also avoid the dog's paw being scalded by the hot pavement and hot beach in the hot summer. These dog boots allow small or medium dogs to run freely in all seasons! Dog shoes are suitable for all seasons. Boots for dog paws.
Zipped & adjustable: Easy to put on and take off puppy boots. The adjustable drawstring can adjust the tightness of dog shoes, making the dog feel more comfortable.
Non-slip sole: The non-slip dog shoe sole provides good stability, effectively preventing small or medium dogs from slipping. These dog shoes can well protect your sofa, car seat, dog bed. Effectively protect the dog's paws from sand, cold winter and hot ground. These dog shoes are suitable for outdoor sports and are also suitable for protecting furniture indoors.
View full details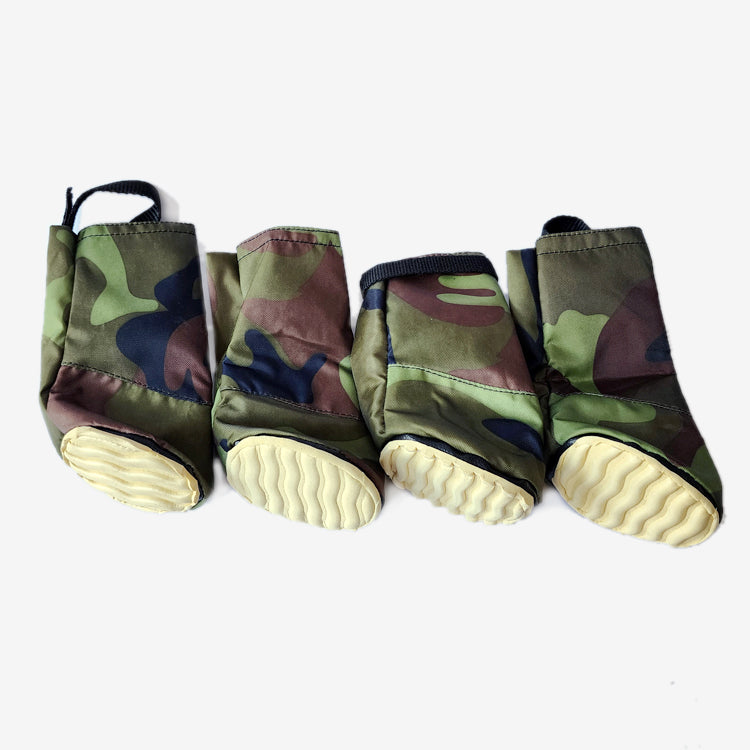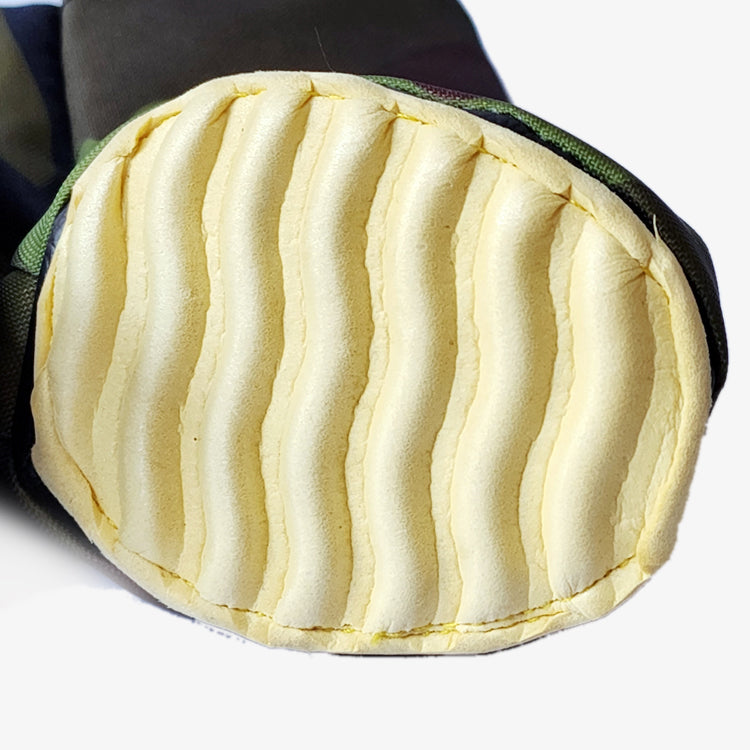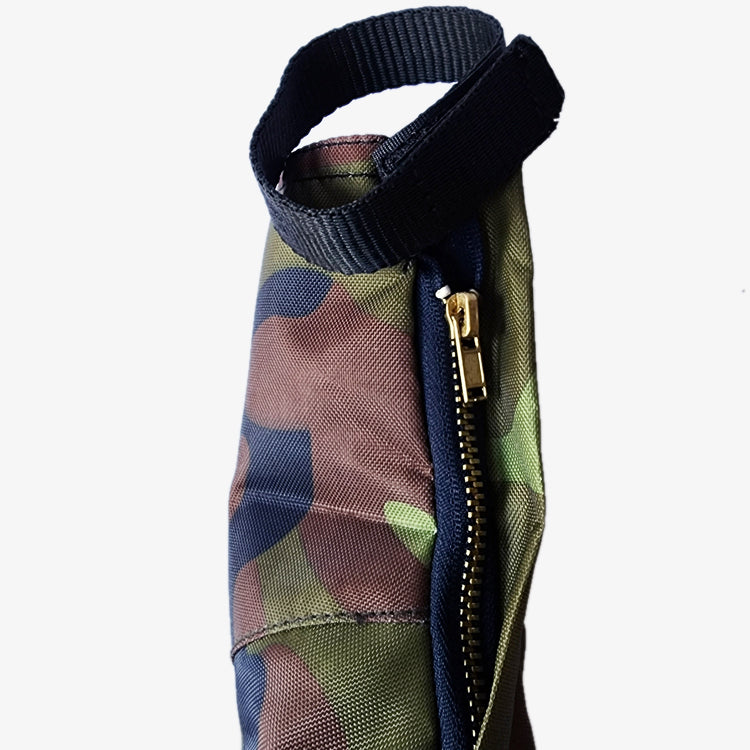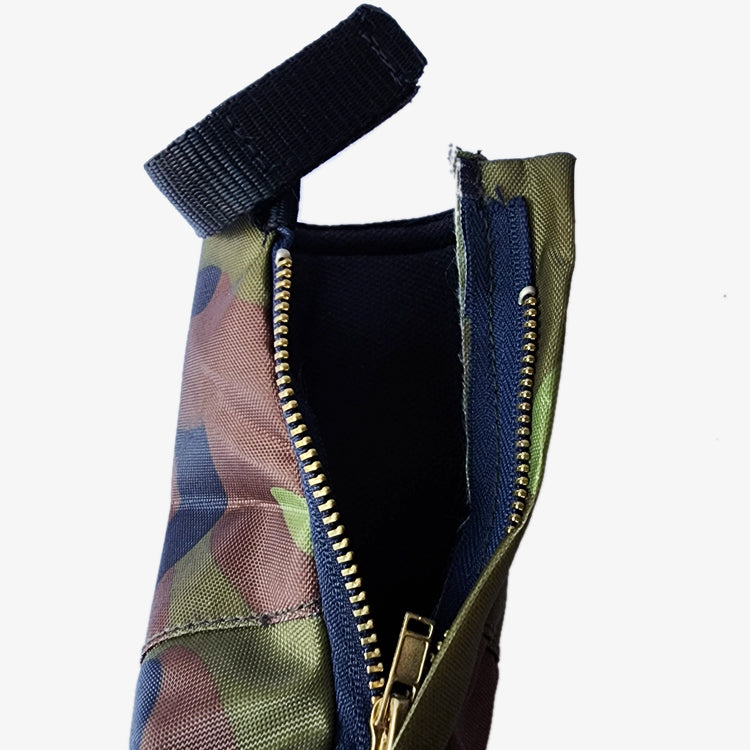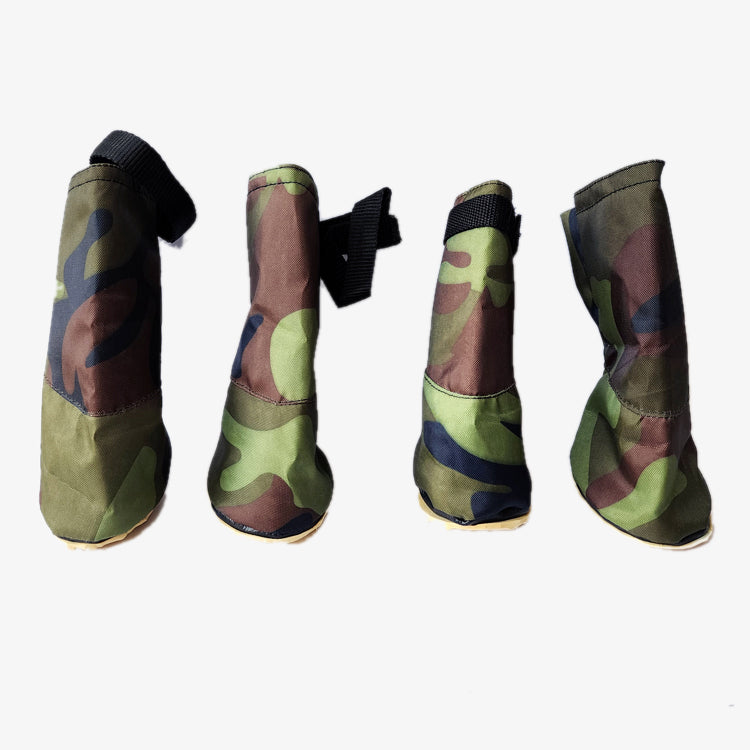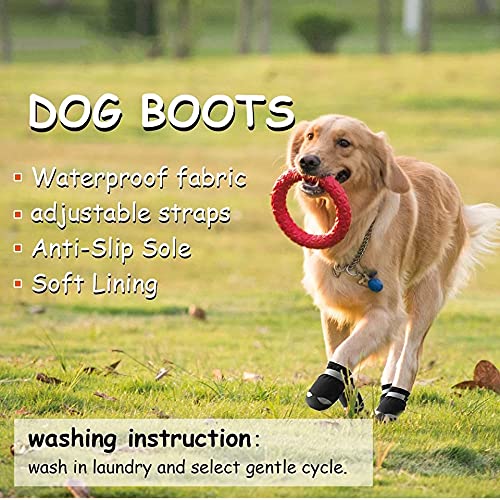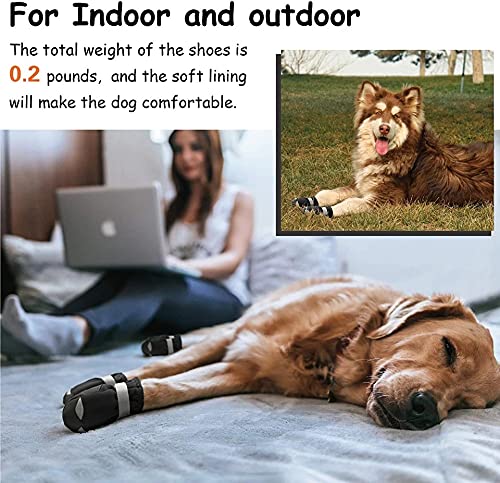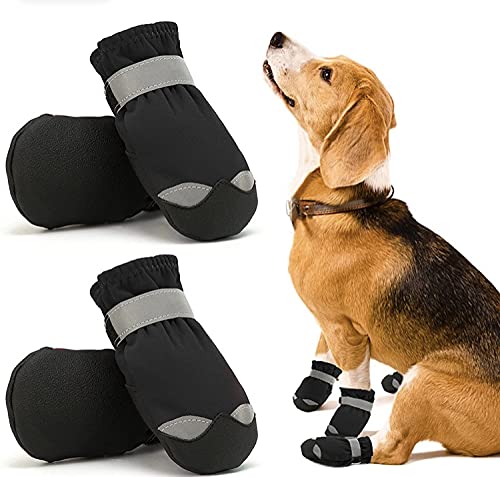 IndiHopShop Dog Boots | Anti-Skid | Camouflage Color for LARGE Breeds