IndiHopShop 8 Shape Cotton Knot Rope Dog Tug Toy
About this item
100% natural washable cotton makes your pet safe to chew and play.

Doggies get teeth cleaning, gums massage, and stress relief by chewing these ropes. They can stay healthy and happy every day!

Tug of war dog toy: best length and tough for tug of war. Reasonable length and durable dog rope toys are great for boredom and bonding with your furry friends.

Dog rope is not intended to be indestructible. If your dogs are extremely aggressive chewers, please only play under supervision.

This dog rope toy is composed of multiple knots superimposed, so it is very strong, can help your dog reduce destructive behavior, This is definitely a aggressive chewer toys for dogs and you no longer have to worry about your shoes at home , Sofas and other furniture suffered damage.
View full details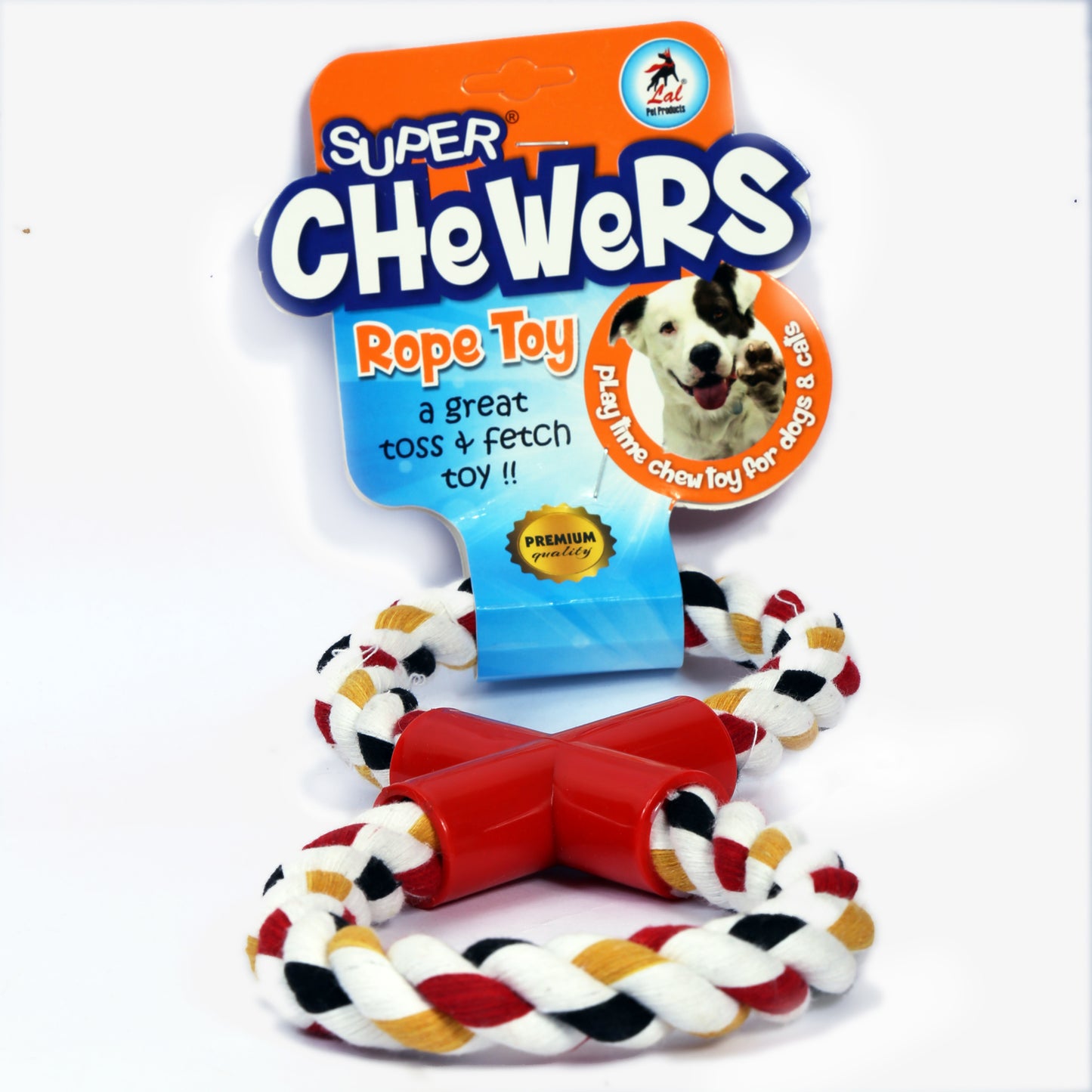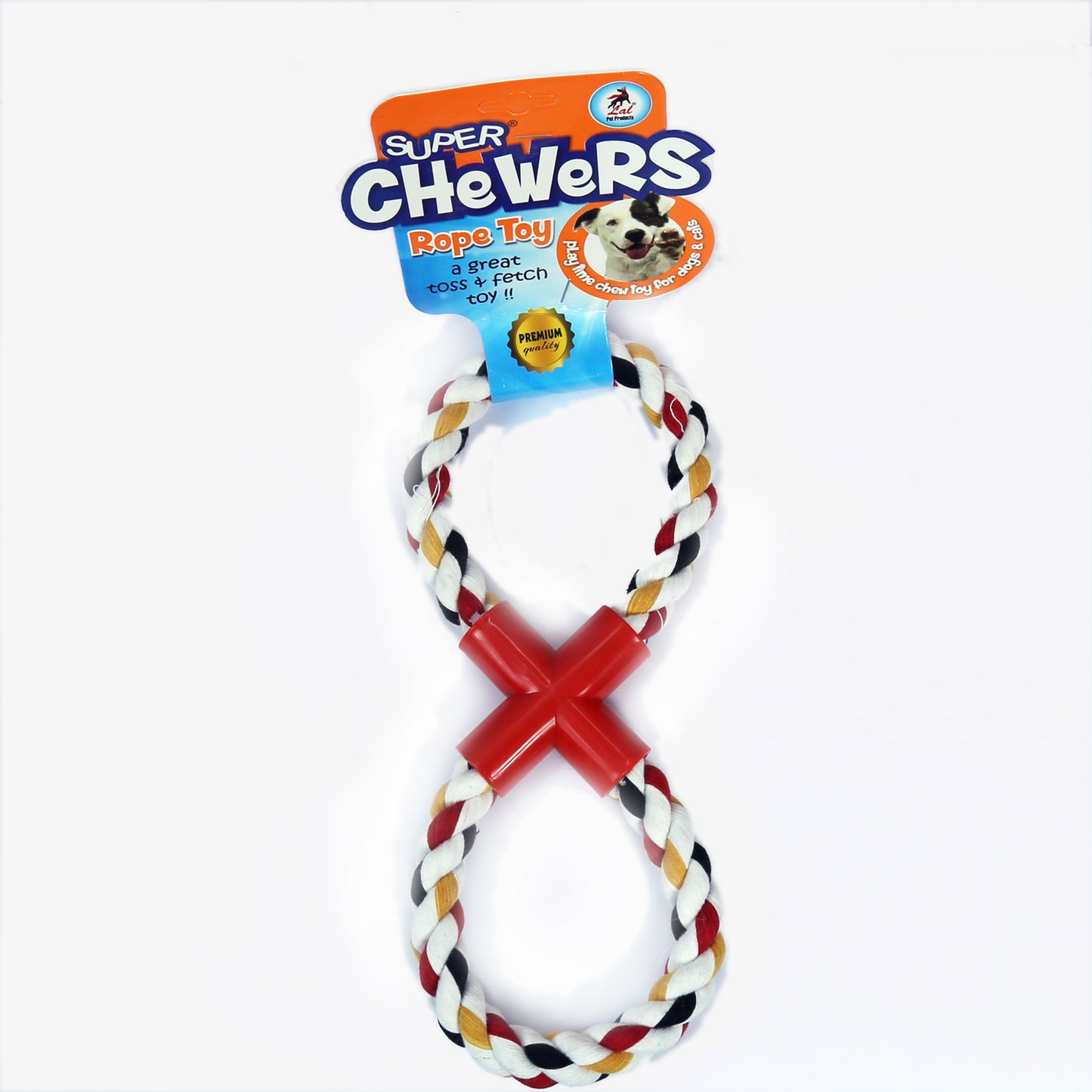 IndiHopShop 8 Shape Cotton Knot Rope Dog Tug Toy