Gnawlers Yaowo Braid Chicken And Liver Treat For Puppy - 2.5 inches
Just 10 left. Order soon!
Gnawlers Yaowo snack rightly fits in the health routine you may have prepared for your dear puppy. Your pet would love to eat and gives a great bonding. It consists of high-quality, balanced & easily digestible ingredients which work to support the general well-being of the canine. Gnawlers dog chew treats promote the health of skin & coat. Chewing on them would also improve the dental health of the dog. A healthy chewing alternative, these chew sticks are sure to be loved by your pet.
Features:
Helps to clean teeth and freshen breath
High protein low fat
It provides high quality, complex minerals

This is a high fiber, high nutrition bone and a guilt free treat
Protein treat
An edible and great tasting dog snack that freshens breath while cleaning teeth.
Product Name: Gnawlers Yaowo Braid Chicken And Liver Treat For Puppy - 60 g
Product Type: Treat
Net Quantity: 1 U
Net Weight:

 

60 g
View full details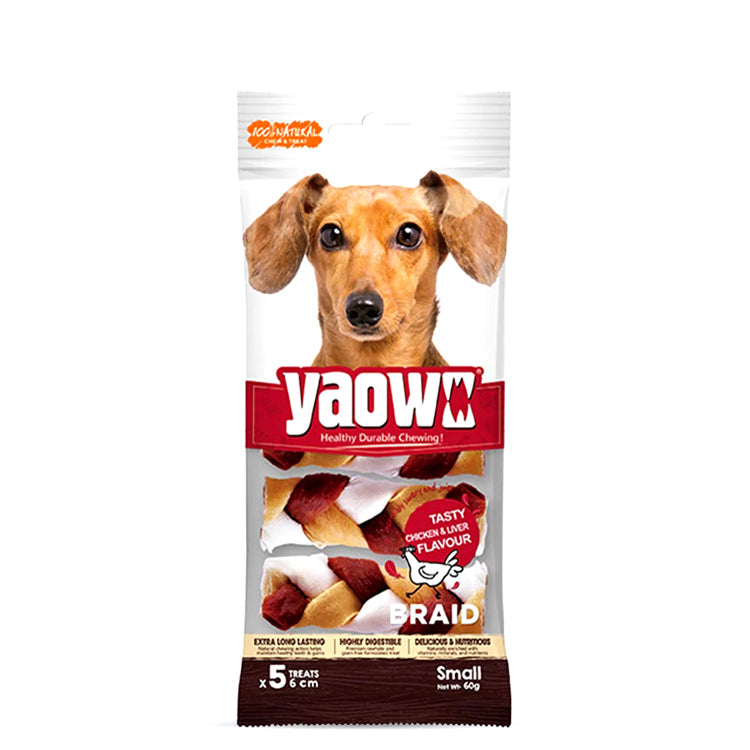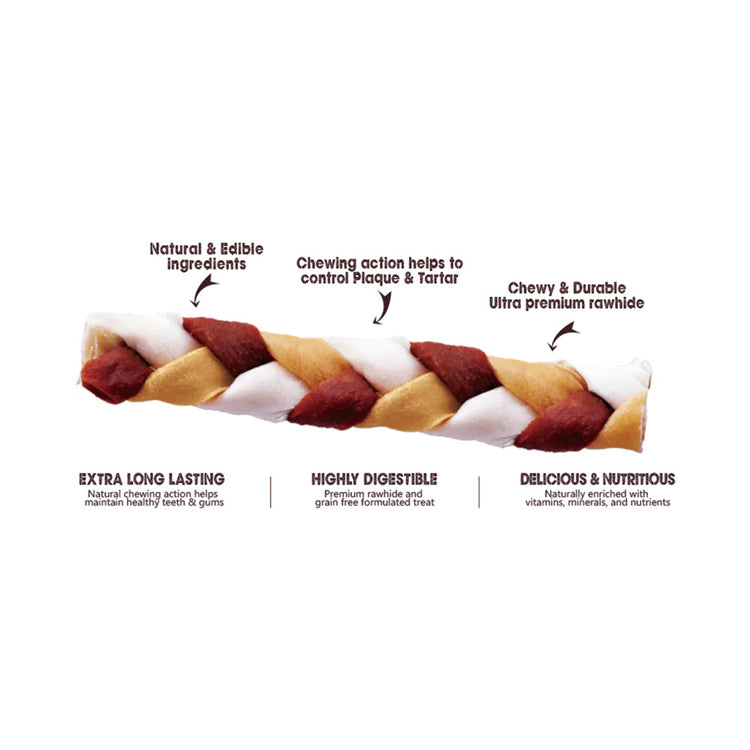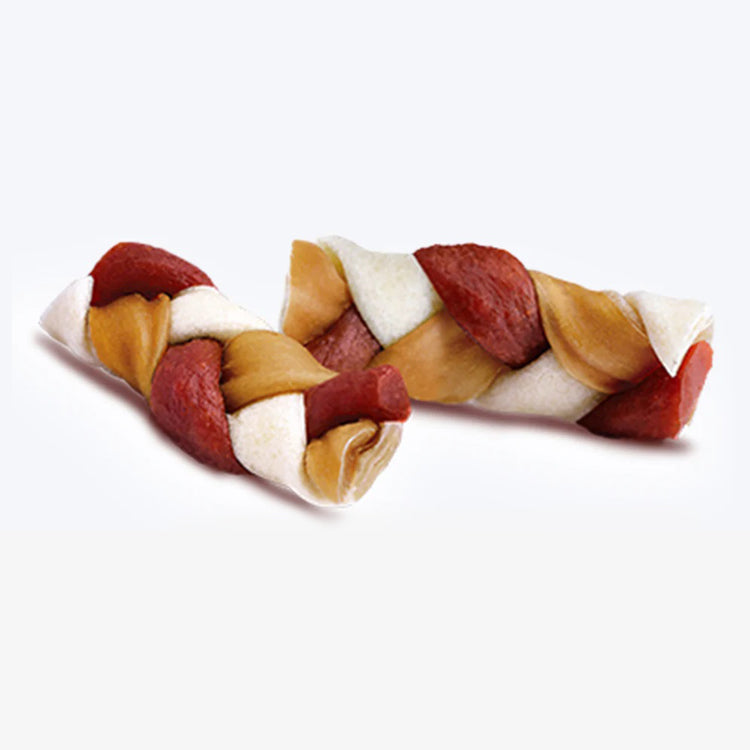 Gnawlers Yaowo Braid Chicken And Liver Treat For Puppy - 2.5 inches