Dog Toothbrush, Pack of 1
Bioline dog toothbrush is made with durable and non-toxic grade of plastic, it's soft and flexible bristles helps in removing up to 90 percent of plaque from hard-to-reach places of dog's teeth and helps in getting rid of unpleasant breath.

Removes surface stains, debris, cavities, tooth decay, gum recession and odor-causing bacteria from your pet's teeth and keeps your pets teeth healthy and strong surface stains and odor-causing bacteria from the teeth's.

It is 8.5 inch long, angled design and tapered bristles makes it easy to use and can reach everywhere in your dog's teeth.

Bioline

Dog toothbrush promote good dog dental care but it is only effective if it's not creating any irritation or creates the state of feeling annoyed for your pet while cleaning your dogs teeth.

Brush can be stored for multiple reuses and is ideal for all breeds. Color may vary.
View full details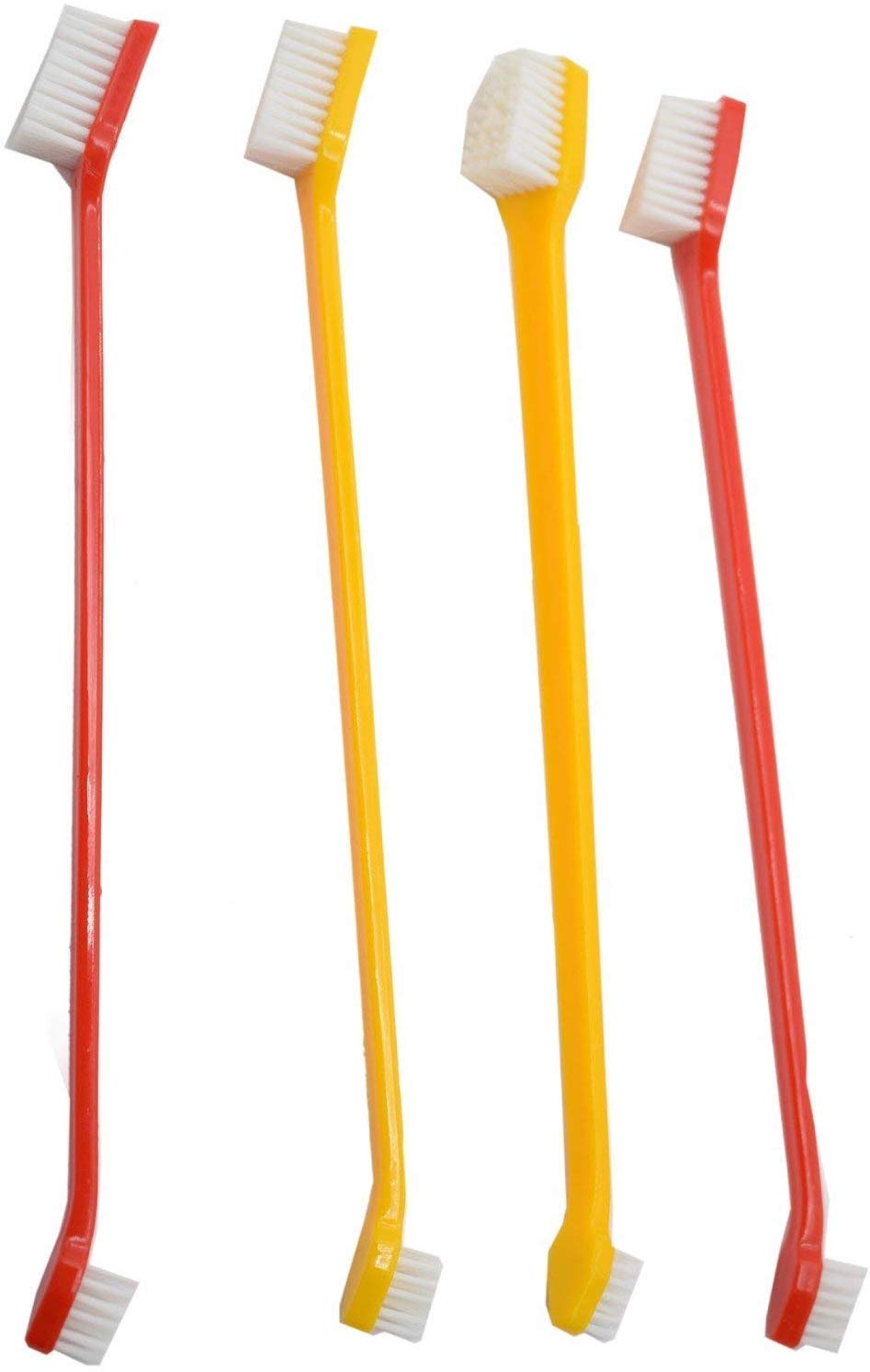 Dog Toothbrush, Pack of 1