Dog Shampoo 500 ml SHORT COAT | Anti-Dandruff & Itch Relief
Just 11 left. Order soon!
About this item
ANTI-BACTERIAL, ANTI-FUNGAL SHAMPOO - This is an anti-microbial, anti-fungal moisturizing shampoo. Natural actives of Tea Tree help soothe the coat and skin, reduces skin irritation and inflammation while repelling parasites and other insects from your furry friends. It nourishes and hydrates their coat as well.

REDUCES SKIN ITCHING & IRRITATION – Tea Tree oil serves as a natural Anti-Septic and Anti-Inflammatory aid. It helps relieve pets with skin conditions like rashes, inflammation, itchiness, and fungal infections.

NATURAL INGREDIENTS - We have used Plant-Based ingredients like Tea Tree Oil and Vitamin E oil that have Anti-Bacterial, Anti- Fungal & Anti-Septic properties They work on improving overall skin health.

NO NASTY CHEMICALS- We love pets as family and have zero tolerance towards any side effects that could be caused to them. Use of nasty chemicals like pesticides have caused adverse reactions in pets due to their harsh nature. We have ended this misery for you by creating a natural & safe solution for their problems. All products contain Natural Actives and Essential Oils while being Paraben Free, pH Balanced, Vegan & Cruelty Free, Artificial Fragrance Free & Safe For Puppies Six Weeks An Above.

USAGE - Gently massage shampoo into the coat to form a rich creamy lather. Pay special attention to avoid eyes. Rinse thoroughly and use regularly to maintain a healthy coat.
View full details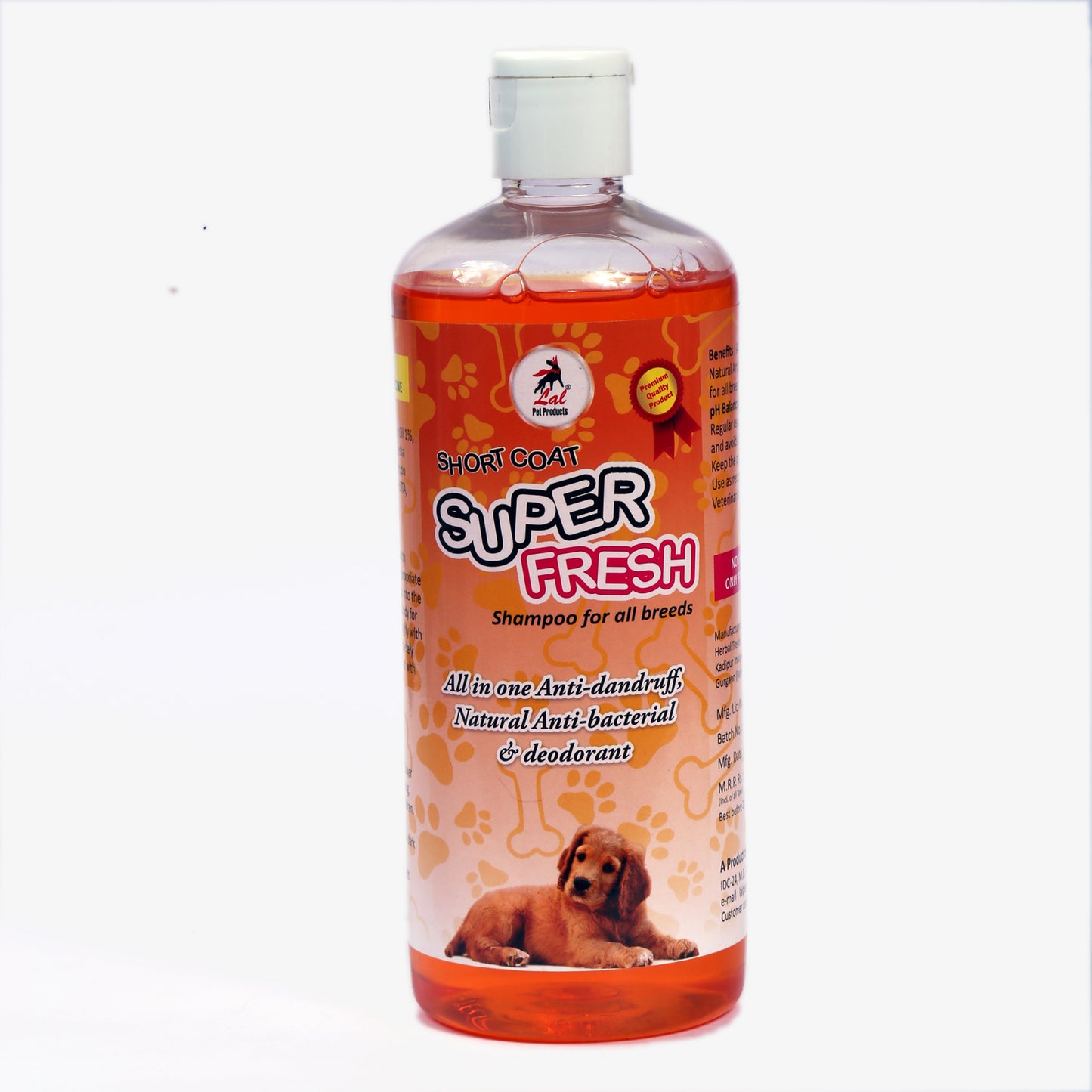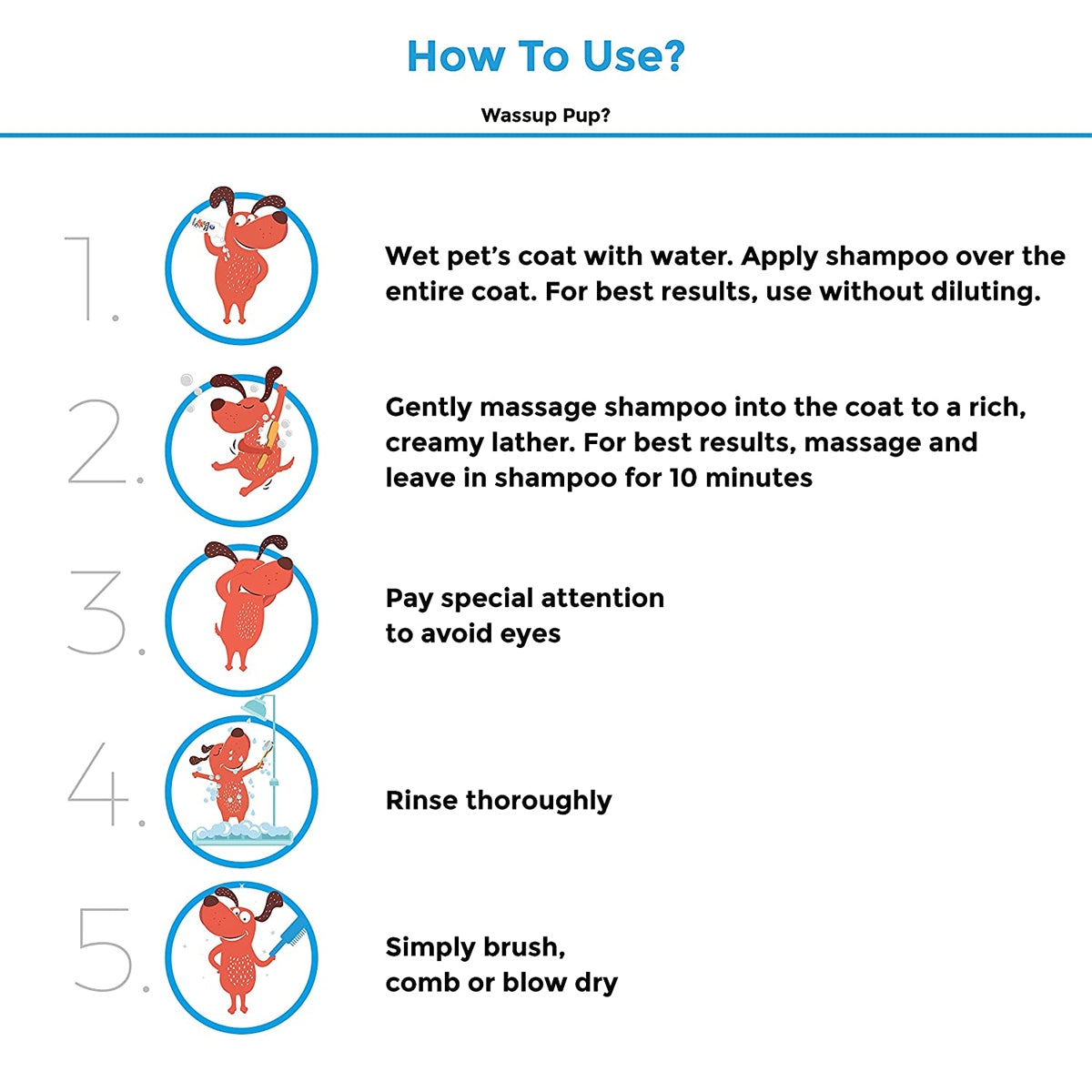 Dog Shampoo 500 ml SHORT COAT | Anti-Dandruff & Itch Relief