Pet Perfume/Cologne Natural Flowers + Dog Dry Bath Spray + Natural Canine Mouth Wash/Freshner
Just 15 left. Order soon!
LEAVE YOUR PET SMELLING FANTASTIC – Our Super Dog Perfume/Cologne is the foremost choice of pet owners to ensure that their furry friend never smells bad! This pet fragrance spray instantly controls stinky, smelly pet odors caused by being wet, musky, musty and outside in the yard or playing with other pets.

FRESH SCENT WITH GOODNESS OF NATURE - The offered Pet Spray is the ultimate pet pamper as a few spritzes will have your beloved fur companion smelling like they just came from the grooming spa. Good riddance to stinky, strong, smelly pet odor, all thanks to a natural combination of variety of flowers.

VET AND GROOMER RECOMMENDED: This pet cologne spray offers a safe, professional, quality-centric option for dogs, cats, puppies, and kittens of all ages with normal or sensitive skin. It's suited for all types of fur. Use as a part of a complete grooming routine to maintain a pleasing pet smell in between baths.

LEAVE COAT SILKY SOFT: It also contains natural conditioners giving it the added benefit of detangling and conditioning your pet's fur. It won't leave a residue or sticky mess as some lesser quality products do. Simply spray and brush to reveal a great smelling and softer coat.

SAFE AND SECURE - Our formula is safe, non-toxic and does not affect flea and tick treatments. Hold bottle 6 to 8 inches from the coat and spritz your pet lightly using short bursts. Spritz from the back of the head to tail. For best results, brush afterward to evenly disperse product through the coat.
About Dry bath
CLEANSING & SHINE – This dry shampoo is made with some of nature's finest ingredients for your peace of mind and a happy pet. It offers a stress and mess-free way to keep your pet clean and smelling fresh in between baths. Safe for everyday use.


NOURISHES, MOISTURIZES AND CONDITIONS- Good conditioning is the secret to a healthy fur coat and moisturized skin. Not only will your pet look and feel better, but a well-balanced skin and coat will be more resistant to parasites, infections, and diseases.

NATURAL INGREDIENTS – This easy-to-use formula is carefully packed with natural botanical ingredients like Aloe Vera, Chamomile, Citronella, Coconut Oil, Papaya Extract & Lavender that have skin healing, calming, moisturizing, conditioning, nourishing & odour controlling properties. It makes the coat manageable clean, healthy and shiny.

NO NASTY CHEMICALS- We love pets as family and have zero tolerance towards any side effects that could be caused to them. Use of nasty chemicals like pesticides have caused adverse reactions in pets due to their harsh nature. We have ended this misery for you by creating a natural & safe solution for their problems. All products contain Natural Actives and Essential Oils while being Paraben Free, pH Balanced, Vegan & Cruelty Free, Artificial Fragrance Free & Safe For Puppies Six Weeks An Above.

USAGE - Spray gently on the fur and massage lightly. Gently wipe to remove dirt, grime, and oil. Repeat if necessary. Dry with a soft and absorbent towel and then simply brush, comb out or blow dry. Safe for puppies over six weeks old.
About Mouth Wash/Freshner
Petlogix Canine Mouth Wash is a spray type of pet Oral Freshener and it is an effective cleaning solution to eliminate mouth odors to help your pet's breath odor fresh, while also supporting their periodontal health.

This oral spray features Peppermint to provide a long-lasting clean sensation that freshens breathe delivers additional freshening from foul odors caused by excess bacteria.

Quick and easy solution to eliminate your pet's bad breath. With our unique formula, you can reduce your dog's foul mouth odor caused by bad bacteria with ease with our Dental Care Spray.

To support your dog's oral hygiene, this spray contains Ginger, which may help reduce plaque buildup to give teeth a clean and healthy appearance for dogs of all ages, breeds, and sizes.

It also includes Papaya, an herb with compounds that promote better breath and proper digestive function to support your canine's gut health.
View full details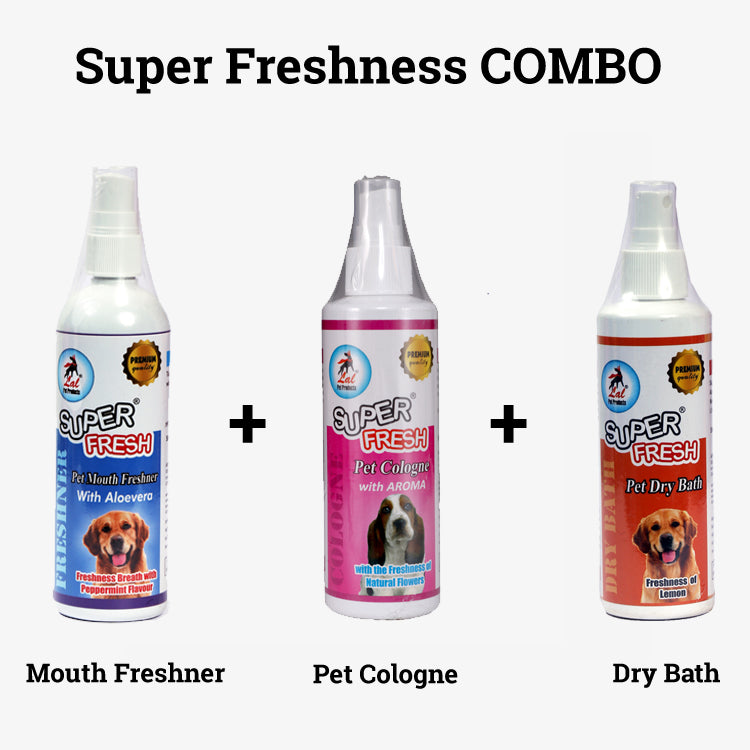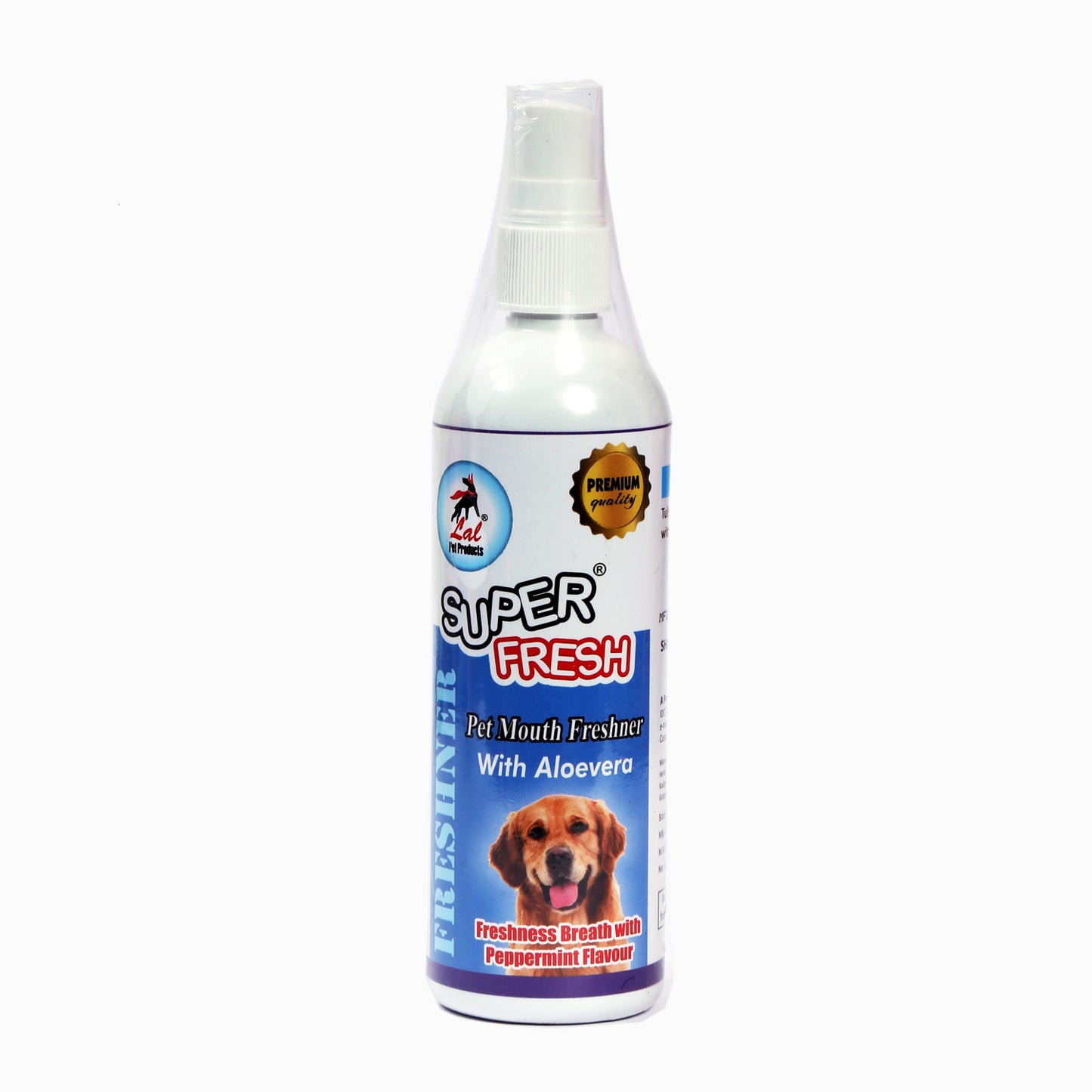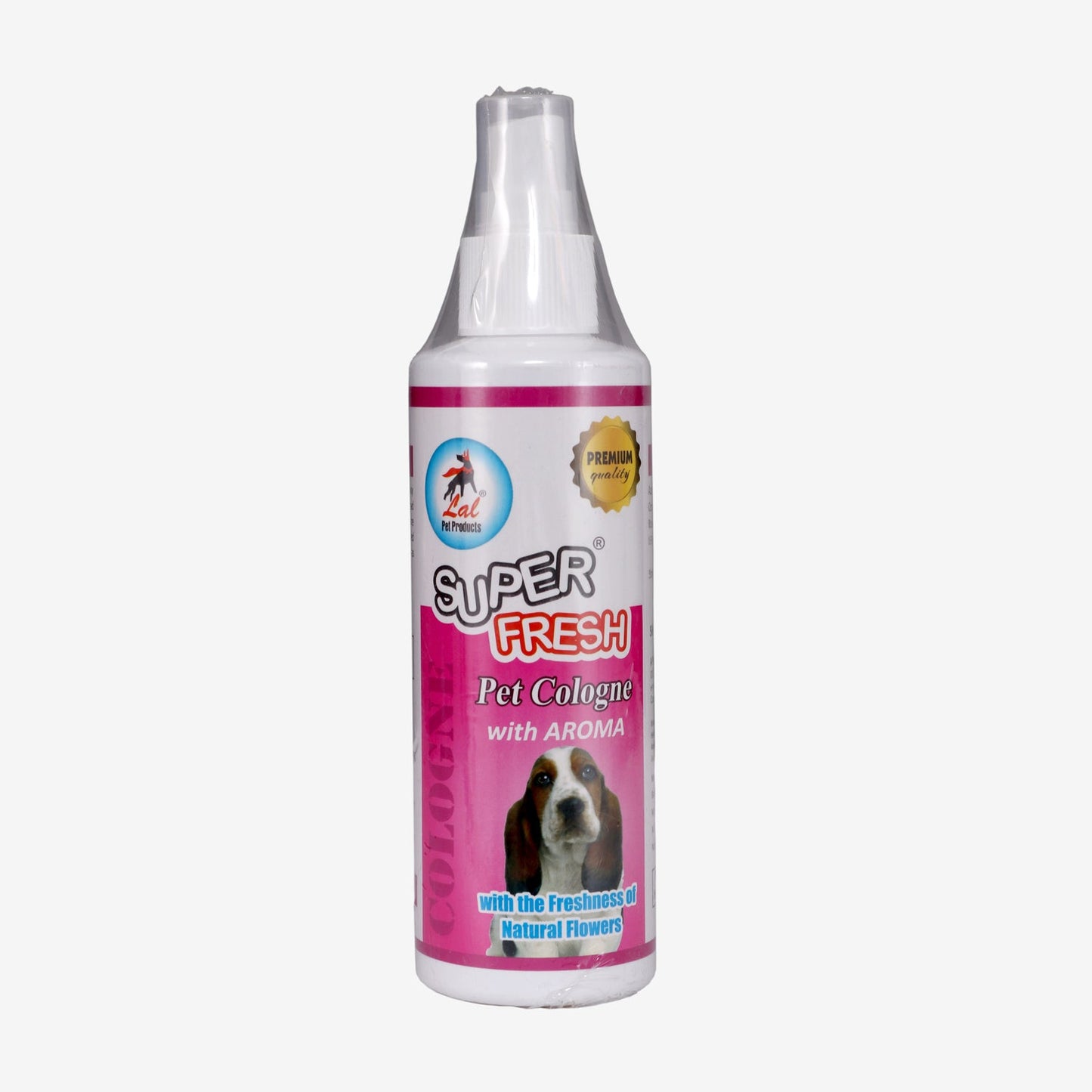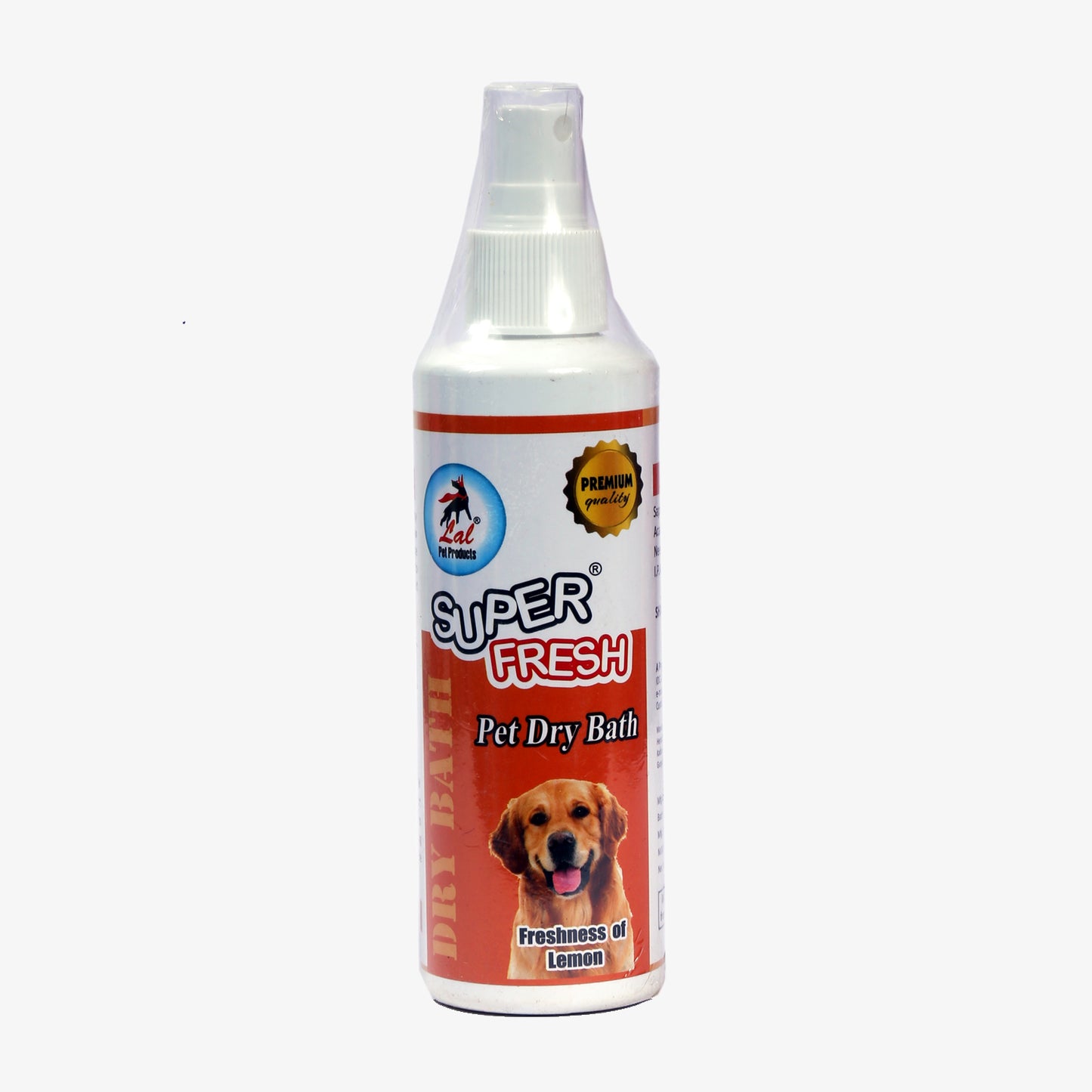 Pet Perfume/Cologne Natural Flowers + Dog Dry Bath Spray + Natural Canine Mouth Wash/Freshner