BLUE Choke Collar 1 Inch for Medium and Large Dogs
High Quality : The choke is made of high-quality stainless steel, durable nylon

Training Control : The limited cinch collar was designed to enhance more training control.

Pet Safety: This martingale collar has a limited closure design.

As pressure is applied to the nylon leash providing the proper training cue to your dog. 
View full details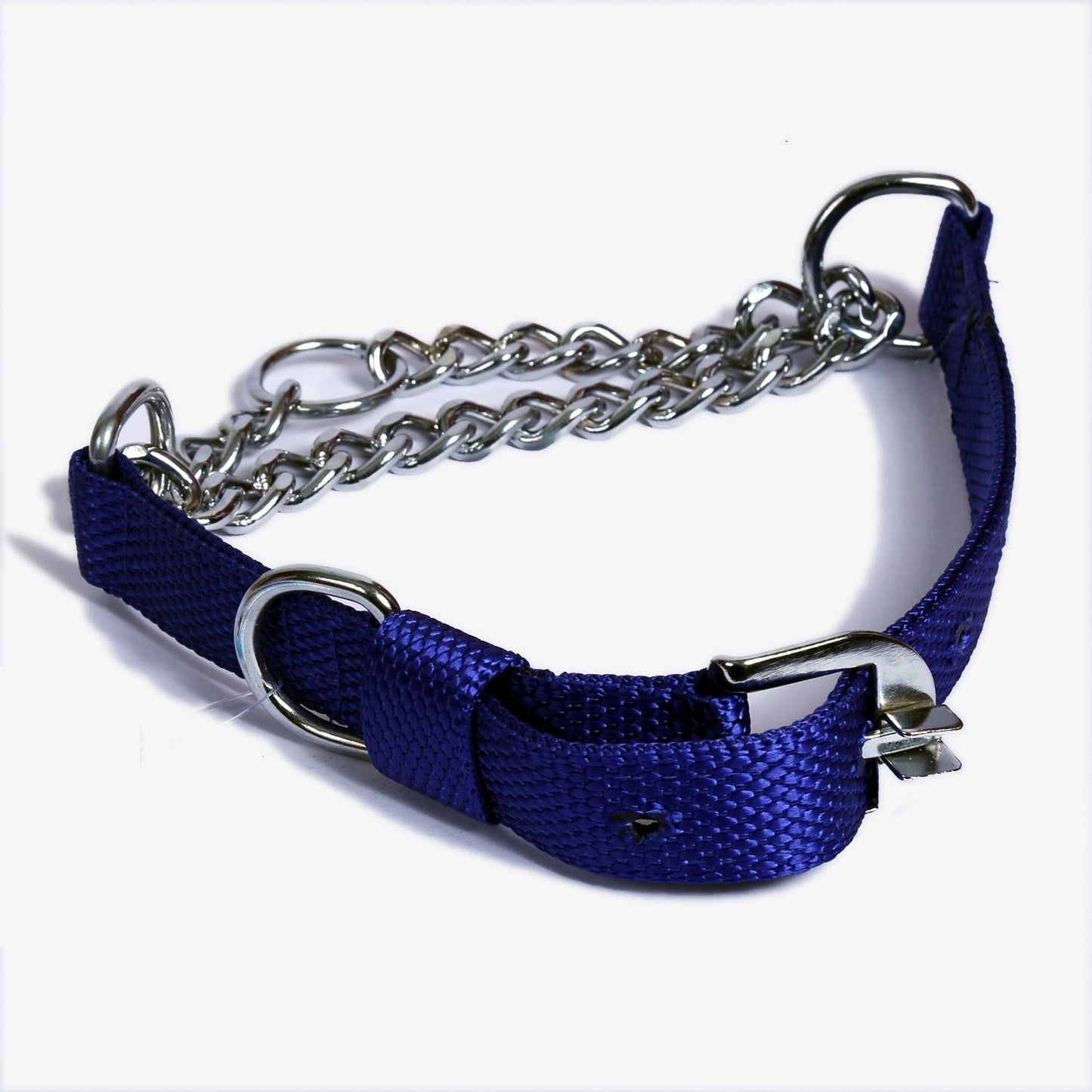 BLUE Choke Collar 1 Inch for Medium and Large Dogs