Anti Chew Spray Dogs, / Repellent Formula for Puppies & Cats | 100% Non-Toxic | (250ml)
DETERS CHEWING HUMANELY: Train your furry friend to stop chewing, biting, gnawing and licking things they shouldn't. Our anti chew spray is the safe, gentle and humane alternative to harsh training methods. Don't yell or swat, simply spray surface and walk way! Our bitters spray does not scare or harm your pet, it makes the surface its sprayed on, taste awful to deter a pet from chewing.

100% NON-TOXIC AND SAFE: Our anti-chew pet spray won't hurt your pet or the things its sprayed on!

SAFE TO USE ON THE INTERIOR AND EXTERIOR OF YOUR HOME: Our safe anti-chew remedy can be used on things you want to stop your pet from chewing indoors and outdoors. It can safely be used on rugs, furniture, table, chairs, couch, sofa, bar stools, desk, walls, woodwork, blinds, molding, baseboards, curtains, electrical and power cords, wires, headphones, drawer-knobs, coasters, leash, clothing, shoes, socks, purses, handbags, bags, indoor and outdoor plants, houseplants, flowers and trees.

Anti Chew Function - This spray works well for training both dogs and cats, preventing them from turning your furniture into their own personal chew toy. Whether you have a large dog or a small puppy or kitten, the Anti-Chewing spray will stop your dog from chewing and your cat from nibbling your belongings and home furnishings.

NOTE: Reapply as needed until pet is trained.
View full details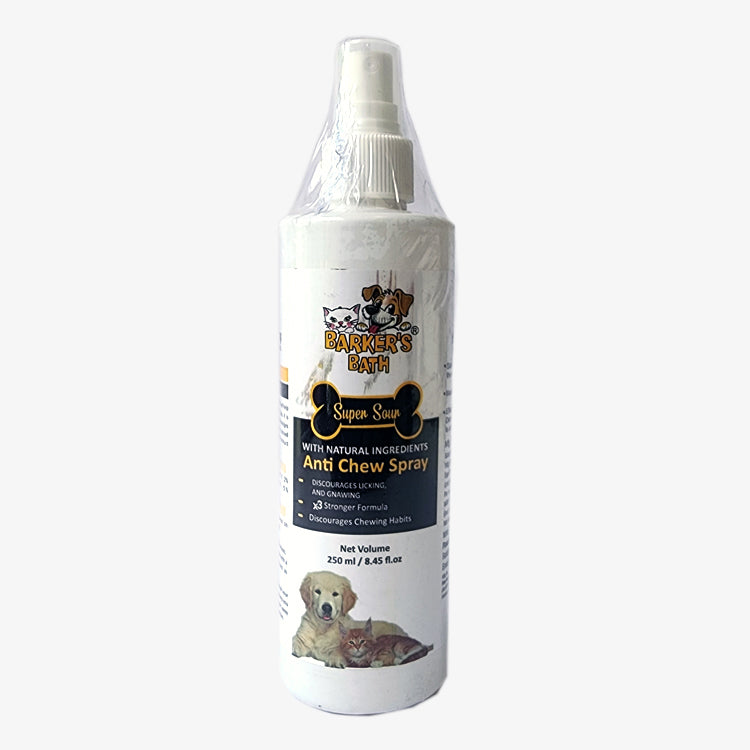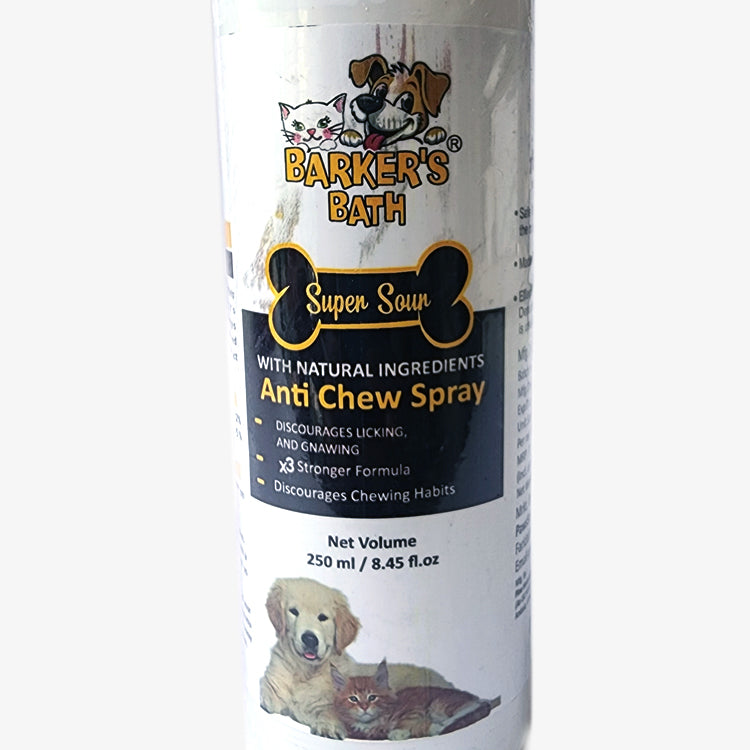 Anti Chew Spray Dogs, / Repellent Formula for Puppies & Cats | 100% Non-Toxic | (250ml)