IndiHopShop Dog Poop Scooper, GRIP 'n' GRAB & Waste Poop Clean Bags with Bag Dispenser Box COMBO
Leak Proof- Strong, leak-proof design & securely attaches to your leash or doggie bag. Thicker leak-proof bags, and easy dispensing of pet waste bags when you need it.

Easy to Open - Smoothly detaches from roll and features a clearly marked opening side.

The dispenser is sturdy and made of high grade materials

The best solution to dispose off your pets waste or poop when in public areas

Package Contents: 1 Dispenser & 2 Rolls with 30 bags
About Dog Poop Bags
PLANT BASED COMPOSTABLE BAGS: Dog poop bags are plant-based made from Cornstarch bio-based material and it breaks down in just 90 days. These poop bags are compostable and can be composted in municipal bins safely.

SAY "NO" TO PLASTIC BAGS: Our poop bags are made up of plant based material; which is 100% eco friendly and contains no polyethylene plastic.

LEAK PROOF POOP BAGS: No need to worry about your dog waste bags ripping. Our heavy-duty doggy bags for poop are crafted from a durable material with tear-resistant seams. The bags are Thick, Leak-Proof, and Moderate- Sized. Now, never worry about your hands when you pick the poo up.

TISSUE-STYLE DISPENSING: Our doggy bags keep your hands safe, it is handy separating bags super easy from the box with no tearing.

SOLUTION TO ALL PROBLEMS: Dog Poop Bags are a proven solution for dog poop removal, containment, and disposal. Fewer moving parts than a complicated scooper, and way less gross than using your bare hands.

View full details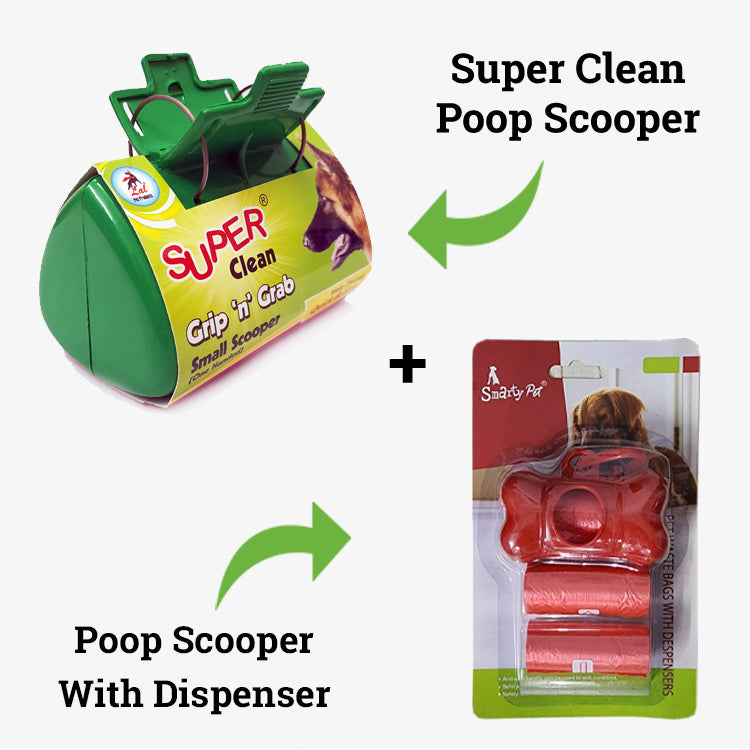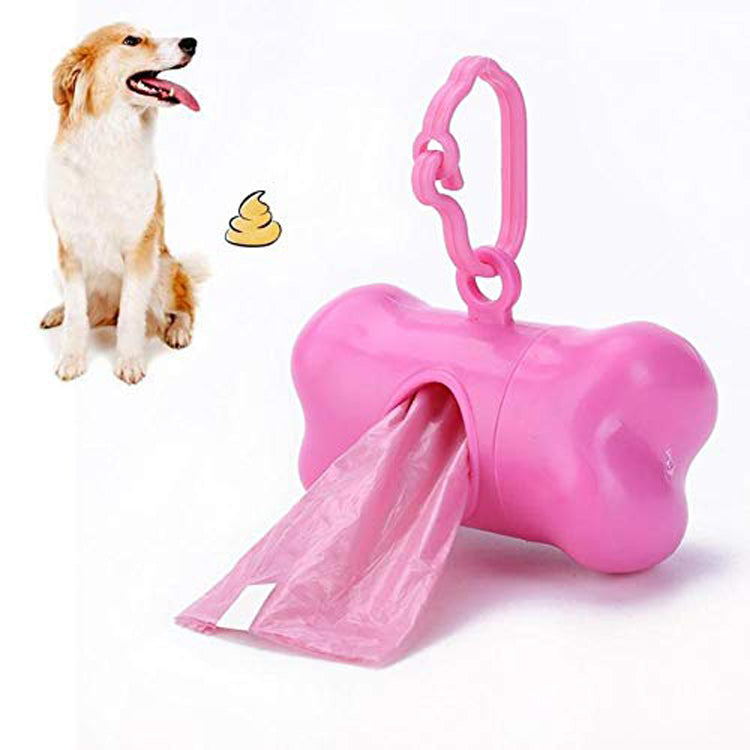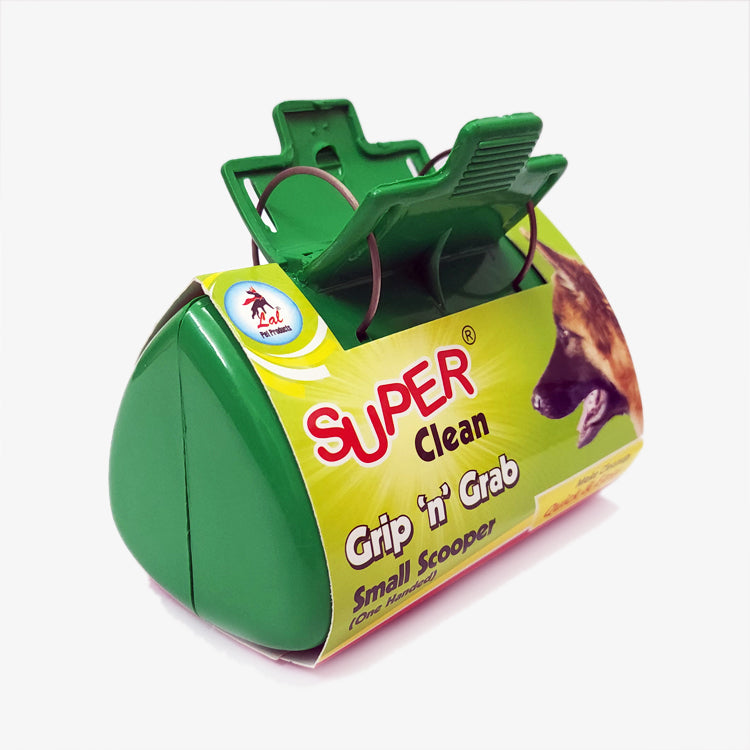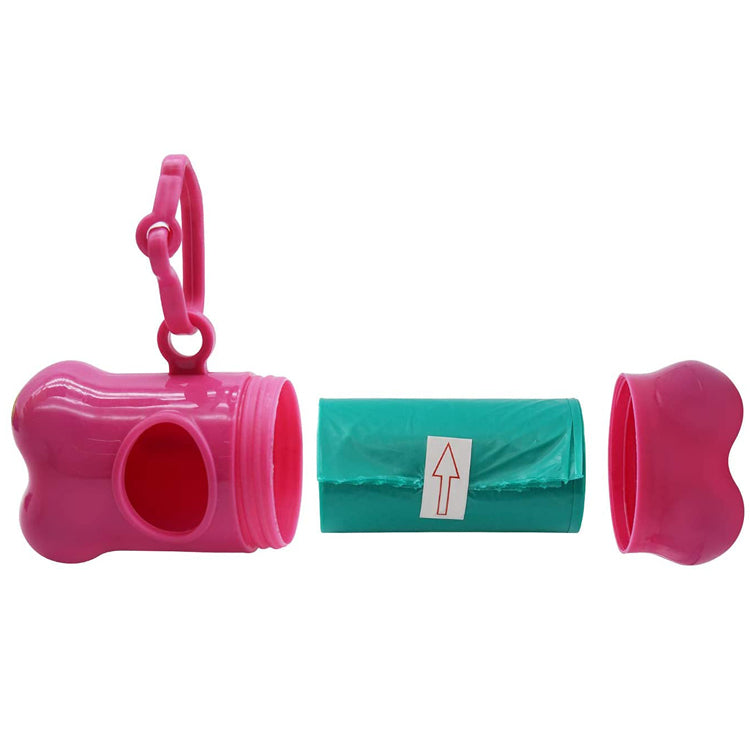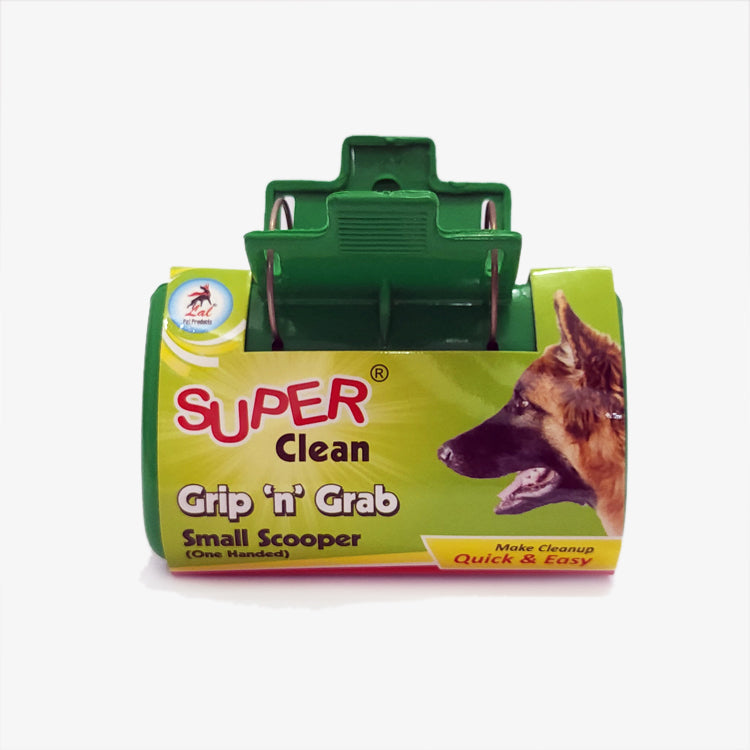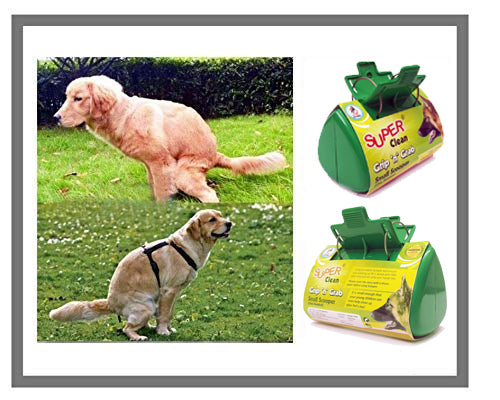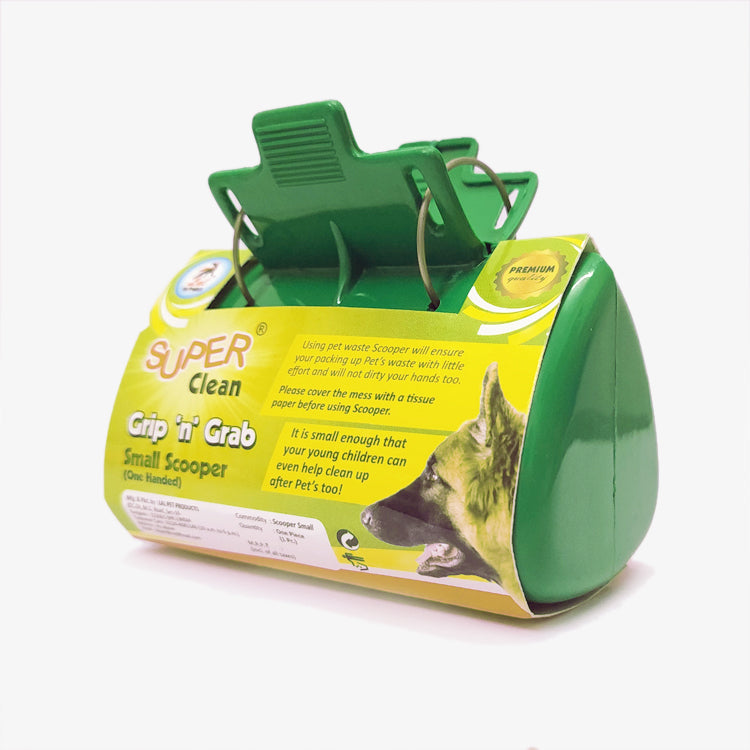 IndiHopShop Dog Poop Scooper, GRIP 'n' GRAB & Waste Poop Clean Bags with Bag Dispenser Box COMBO